Description
Event Time:
This is a one-session class that will run Friday, Nov. 18th from 5:30-8pm
Class Description:
Learn Computer Coding while expanding your understanding of Music Theory in this fun workshop! Music Blocks is a visual programming language for music; it is also a powerful tool for creative exploration of music theory and composition.
Your instructors will be Devin Ulibarri, the lead collaborator on Music Blocks, as well as Professor Walter Bender of MIT and Sugar Labs.
Class Goals:
The workshop would touch upon the following:
* Visual Coding Language
* Basic Musical Concepts
* Basic Coding Concepts
* Start with a Task, Problem Solve, and then Share Solutions
* Guided Exploration within the Language | Guided Musical Composition
* Quick Look under the Hood at the Code-Base--What hacks could you do today to Music Blocks?
Prerequisites:
Students must be at least 18 years of age.
ALL LEVELS CLASS. You do not need to have any familiarity with coding and/or music to take the workshop. Both the seasoned coder and the seasoned musician should be able to get something very useful out of this class as well.
Materials:
Please bring earbuds and good attitude.
Class Minimum: This class will not run with fewer than 5 students, so sign yourself and a friend up!

Instructor Biography: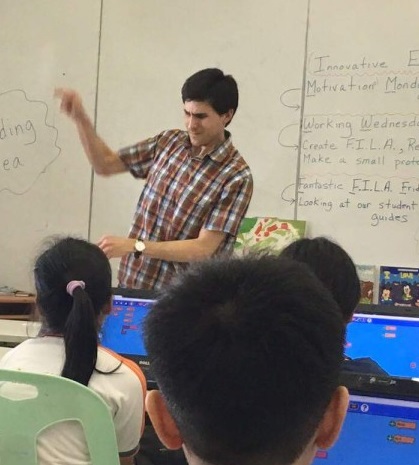 Devin Ulibarri is a versatile musician, passionate educator, and avid scholar. He has compositions published in Conceptions Southwest magazine, a range of teaching experience-from preschool to college-level-and has performed with artists such as Silk Road Ensemble with Yo-Yo Ma.
Devin Ulibarri's latest project is research and advocacy into the implications of copyright/licensing on education and practical applications of restriction-free textbooks and learning tools for schools and the classroom. Such interest has led him to the co-creation of Music Blocks teaching/learning software with Walter Bender (Sugar Labs, MIT), which is a tool both for learning music fundamentals and for exploring the basics of software coding. On the topic of software freedom in education, he has given talks for Libre Planet in Boston, MA (2016) and at the 2016 Constructionism conference in Bangkok, Thailand.
Walter Bender is the founder of Sugar Labs, a non-profit foundation that serves as a support base for the community of educators and software developers who are extending the Sugar user interface. Sugar is designed to enhance the primary educational experience by emphasizing collaboration and expression. Prior to that, Bender was president for software and content of the One Laptop per Child association, where he developed and deployed technologies that are revolutionizing how the world's children engage in learning. Before taking a leave of absence from MIT, Bender was executive director of the MIT Media Laboratory. He was also holder of the Alexander W. Dreyfoos Chair. See his website for full bio.
---