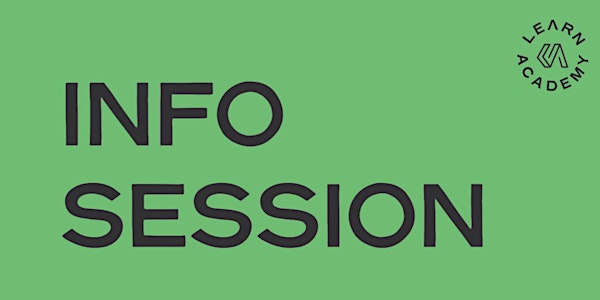 LEARN academy Information Session
Attend this information session to learn more about securing a spot in our upcoming cohorts.
About this event
Are you interested in securing a spot in one of our upcoming cohorts?
On Wednesday, February 8th, 2023, from 5:30 pm to 6:30 pm, we are holding an Information Session. We will cover everything you need to know to join our upcoming cohort successfully!
If you are interested in joining one of our upcoming cohorts you must attend this Info Session. We want to ensure you are as informed as possible of everything that needs to be accomplished before the first day of class and the requirements that will be necessary during the program.
Here is what we are going to cover:
How our program works
Vet Tec Program Information
Prep courses
What documents are needed before the first day of class
Classroom Requirements
Internship & Career Services Information