Description
Jeff Gothelf will teach you how to put a brain on your enterprise Agile process with Lean UX
---
This is a very special, limited capacity (read: small) workshop near my home in New Jersey.
Jersey City, NJ - Full Day Workshop with Jeff Gothelf, co-author of Lean UX and Sense & Respond
---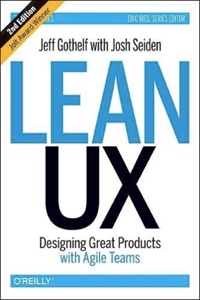 Every attendee gets a FREE copy of Lean UX 2nd Edition and Jeff's new book, Sense & Respond.
---
Why you should attend:
Agile adoption has resulted in highly-efficient software engineering teams incentivized to get bug-free code shipped quickly. However, Scrum, or common Agile practice, as it's commonly taught, isn't enough to create successful products. What we've failed to do is empower these teams with the decision-making mechanism required to decide:
What should we work on?
When is it done? (Shipping != done)
Is it meeting customer expectations?
Shoud we continue to design and optimize this feature?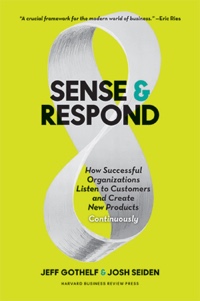 Every attendee gets a FREE copy of Jeff's new book, Sense & Respond.


This workshop teaches you and your teams how to practice effective product discovery methods integrated with your product delivery efforts.
This workshop brings together product and UX designers, engineers, product managemers and organizational leadership in a customer-centric class that effectively teaches how to build the right product and to build the product right.
---
Who is teaching this class?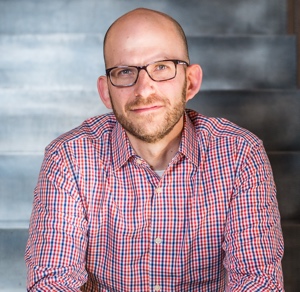 Jeff Gothelf is a designer, entrepreneur and author. He is an expert in teaching teams how to collaborate, effectively and leverage Agile, Lean Startup and Design thinking to build winning products. Jeff captured these ideas in his book, Lean UX: Designing Great Products With Agile Teams. In addition, his new management book, Sense & Respond, seeks to inspire organizational changes that support this new way of working.
---
Who should attend?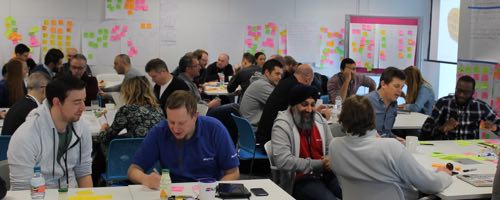 Product leaders

CEO's

General Managers

VP's and Directors of Product

VP's and Directors of UX

CTO's and VP's of Engineering


UX Designers

Product Managers

Software engineers

Content strategists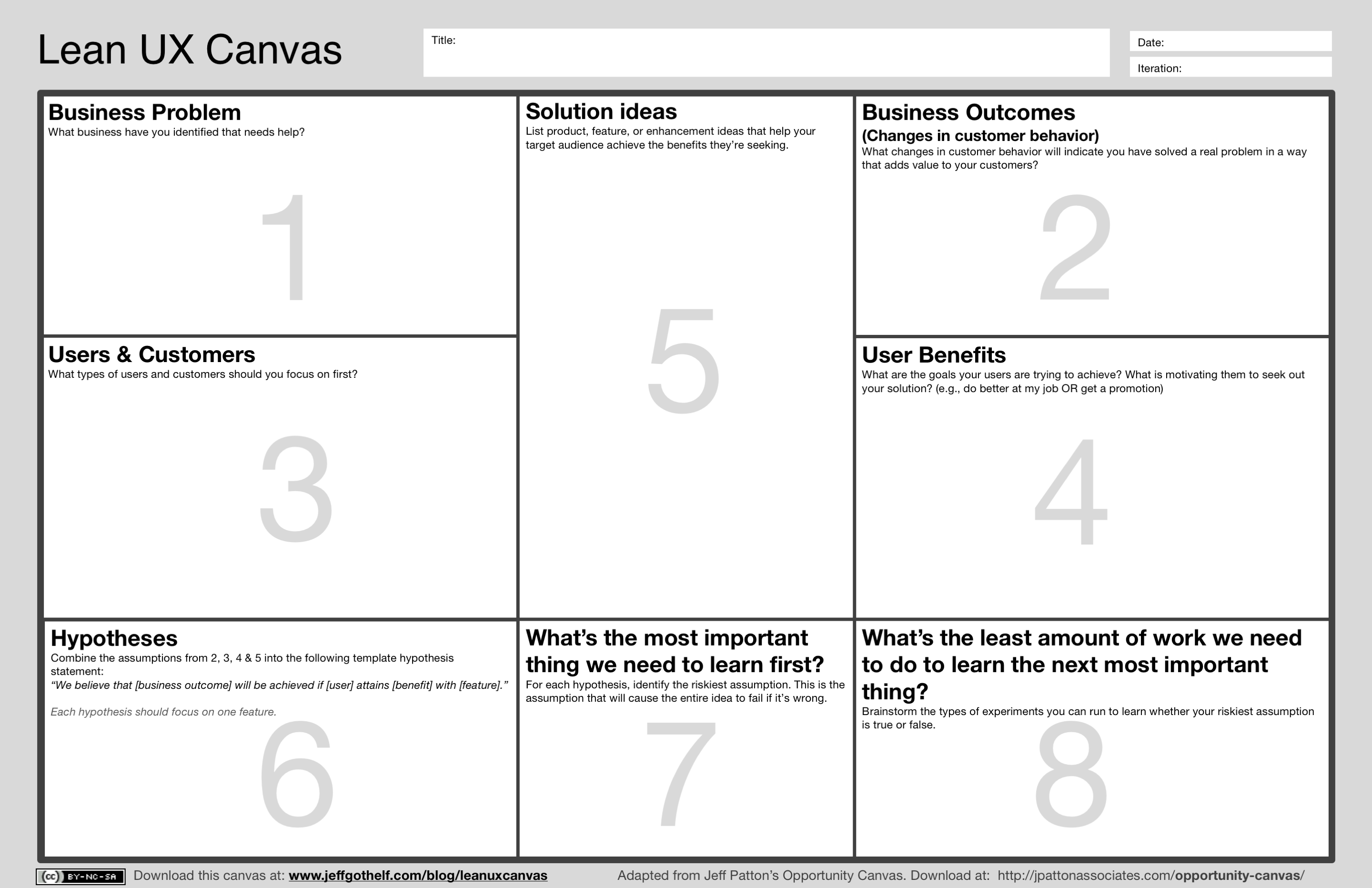 Learn how to use the Lean UX Canvas and many other collaboration and facilitation tools.
These workshops sell out well in advance, so don't hesitate to reserve your seats.
---
What you will learn:
In this fun, high-energy & hands-on workshop, Jeff will teach you and your teams:
How to use the Lean UX canvas

How to structure parallel path product discovery and delivery processes
How to make evidence-based, customer-centric prioritization decisions
How to improve communication between designers, developers, product managers and executives
How to build Agile cross-functional collaboration in Scrum environments
How to impress the value of good user experience design on the rest of the organization
How to build a culture of learning and experimentation
How to drive innovative efforts in your startup, high-growth company or enterprise
How to leverage customers as the best source of information
---
About the location:
Indiegrove is located at 121 Newark Avenue, Jersey City, NJ 07302. Guests should dial 09 on the intercom for entry to the building and check-in at the reception desk on the 5th floor.
If you are driving, the location is within a mile from Holland Tunnel and can be accessed via 78 West, Exit 14C of the NJ Turnpike and 1&9. There are several parking lots within a few blocks. The closest lot is across the street at 100 Columbus Ave in the Grove Point building. Street parking is metered or limited to two hours on weekdays.
The location is very accessible via public transport. Grove Street Path Station is across the street . The Hudson Lightrail Marin Blvd Station and Harsimus Cove Station are within a few blocks of the location. Citi Bike Grove Station is also outside the doors.
---
Read Jeff's blog here: www.jeffgothelf.com
See what he has to say on Twitter: @jboogie