LeaderShift for Women (Atlanta, GA 03/12)
Description

What is LeaderShift?
In 2020, women in corporate leadership face unique obstacles, from feeling overwhelmed by life's responsibilities, to feeling alone in the boardroom, to "imposter syndrome," and the list goes on.
LeaderShift is a leadership course focused on women in corporate leadership, designed to assure them they are not alone in their struggles.
A day-long workshop consisting of motivational lectures and exercises informed by John and his works, LeaderShift will dig deep into the issues women in leadership struggle with today, so that we can overcome them together!
This is a unique opportunity to truly change your game. To LeaderShift.
"We have some great role models of women in leadership today, but no road map that takes into account the specific challenges unique to women, like: Being a part of the sandwich generation, where you have children at home and aging parents you're caring for. Balancing ambition with family dynamics and the judgement that comes with your decisions. Self-esteem—society tells you to be the best at everything, but deep down inside, you feel like you're failing at everything."
-John Maxwell
Why a Leadership Course Specifically For Women?
We've coached and trained thousands of women all over the country, so we've seen first-hand the demand for a female-specific training course. Most leadership development training approaches leadership mindsets, attitudes, and behaviors from a gender-neutral point of view. While this kind of training is valuable, there is a growing demand to dive deeper.
In 2020, many great role models of women in leadership have emerged, but where is the road map for women wishing to follow in their footsteps to leadership greatness? How will they know how those great women dodged and jumped the hurdles that still exist in 2020?
The John Maxwell Company's mission with LeaderShift is to provide that road map.
What You'll Gain
During LeaderShift, you will gain:
The right tools to maximize your effectiveness.

The right exercises to maximize your endurance.

The right application to maximize your stamina.

The right training to maximize your growth.
Through inspirational talks, exercises, and reflections, you and 40 other professional women will learn what it means to LeaderShift. Your leaders, Sharon and Stacey, will explain the seven "Shifts": the Passion Shift, the Personal Development Shift, the Confidence Shift, the Communication Shift, the Abundance Shift, the Boundaries Shift, and the Focus Shift. Each "Shift" is packed full of knowledge, drawn from Sharon and Stacey's professional experience, John's teachings, the powerful wisdom of authors and philosophers.
LeaderShift will be led by Stacey Speller and Sharon Pflieger, together bringing more than 40 years of experience in organizational and leadership development. Stacey and Sharon are both uniquely qualified to provide a "real deal, no fluff," high-impact leadership training experience.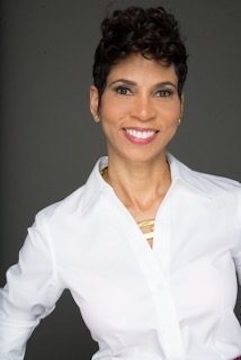 Stacey Speller thrives in highly visible engagements with world leaders, government officials, CEOs, and entrepreneurs. An acclaimed author, international speaker, and coach with John Maxwell Company, Stacey has 15 years of leadership and personal development experience to empower leaders and guide them through the necessary steps to live a life of true impact.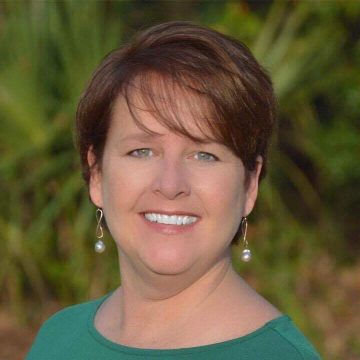 Sharon Plieger has 25+ years of experience in organizational development and is passionate about bringing John C. Maxwell's teachings to the corporate landscape. As Coach & Facilitator for The John Maxwell Company, Sharon leads train-the-trainer facilitations of The 360-Degree Leader, 5 Levels of Leadership, and Discovering Your Authentic Leadership Style.