Description
Bienvenidos / WELCOME
Estimados colegas en el ministerio:
En el nombre de nuestro Señor y Salvador, les animo a que se inscriban en nuestra convención, que se llevará a cabo en Houston, TX y cuyo tema es Discipulado 4K: Caminando juntos con Cristo. Será un momento para gozarnos juntos en el Señor y ser fortalecidos para seguirle sirviendo.
Dear partners in the ministry: In the name of our Lord and Savior, I encourage you to register for our upcoming VI convention in Houston, TX. Its theme is 4K Discipleship: Walking together with Christ. It'll be a time to rejoice together and be strengthened to continue our service for Him.
Rev. Adolfo Borges President(e)
---
Conferencistas / GUEST SPEAKERS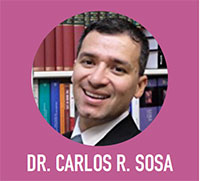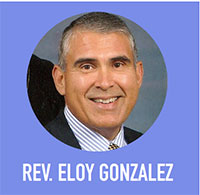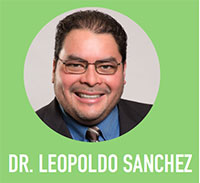 ---
Tres Simples Pasos...
Three easy steps...
1. Inscripción / REGISTRATION
Opción / Option 1 - Registrarse EN LINEA / ONLINE Registration On This Site
Opción / Option 2
Llenar la Hoja de Inscripción que proveemos más adelante y enviar su pago a la siguiente dirección: Fill out the Registration Form and send your payment to the following address: Texas District, LCMS, 7900 E. Highway 290, Austin, TX 78724
Por favor hacer cheque a nombre de: Texas District LCMS
Escribir en la línea de memo: Hispanic National Convention
Please make your check out to: Texas District, LCMS
Write on the Memo line: Hispanic National Convention
2- Hotel - Reservaciones / Reservations
Haga sus reservaciones directamente con el Houston Westchase. Tendrá dos opciones: Reservar ONLINE.
Reserve a más tardar el 10 de Julio para garantizar el precio especial de $99 (más impuestos) por noche.
Make your reservations directly with the Houston Westchase.
You have two options: Reserve your room ONLINE.
Reserve by July 10th to guarantee the special price of $99 + tax per night.
3. Transporte /Transportation
Haga sus reservaciones directamente con su línea aérea de preferencia. Tendrá que viajar al Aeropuerto Internacional de Houston
(HOU - William P. Hobby).
El hotel NO ofrece servicio de transporte (shuttle) del aeropuerto al hotel y viceversa. Por lo cual cada participante es responsable de buscar su medio de transporte.
El hotel SI ofrece estacionamiento gratis.
Make your reservations directly with your preferred airline, arriving at Houston International Airport (HOU - William P. Hobby). This hotel does not provide shuttle service. Each participant is responsible for their own transportation. The hotel offers complimentary on-site parking.
---
Comidas incluidas / MEALS
1- Desayuno incluido si se hospeda en el hotel.

(Breakfast included for those who stay at the hotel.)
2- La inscripción incluye cena del martes y del jueves y almuerzos del miércoles y jueves.
(Registration includes dinner on Tuesday and Thursday, and lunch on Wednesday and Thursday.)
---
Política de Cancelación / CANCELLATION POLICY
Reembolsos por cancelación - antes del 1 de Junio. No se darán reembolsos después del 1 de Junio.
A full refund will be given for cancellations made before June 1st. After June 1st, no refunds will be given.
Para cancelar su inscripción, escriba a la Diaconisa Ligia Morales al siguiente correo electrónico: liyetita@yahoo.com

To cancel your registration, write Deaconess Ligia Morales at the e-mail above.
---
PARA MAYOR INFORMACIÓN - FOR MORE INFORMATION
Ligia Morales: (407) 282-8544 liyetita@yahoo.com - Noemi Guerra (515) 528-6148 noemi@sotv-wdm.org