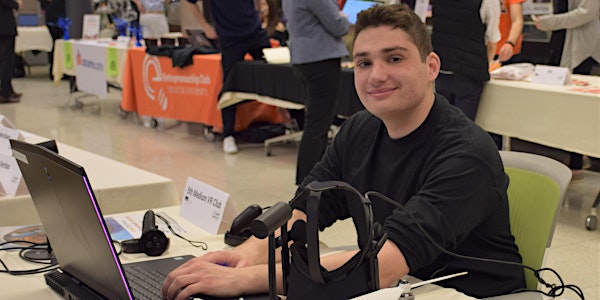 LaunchPad Talent Recruitment Fair and Startup Showcase
Looking to put your talent to work for a dynamic student startup team? Stop by our Startup Showcase! This networking event is just for you
When and where
Location
Syracuse University Libraries 222 Waverly Avenue Syracuse, NY 13244
About this event
The Launchpad will host its first Talent Recruitment Fair and Startup Showcase Friday, February 18 from 2 p.m. to 4 p.m. in Bird Library. Student owned and operated companies ranging from tech startups to digital marketing firms will be participating in the event designed to build teams and recruit talent for exciting student ventures. If you're a student who wants to join a startup, are interested in creating portfolio work, building your resume, finding some gig work, earning some side-hustle cash for your talent, or want to explore becoming a full-fledged team member, this is your opportunity to connect.
The event will give students the opportunity to get involved with other student start-ups. Founders and leaders of student-led businesses are looking for other innovative and creative students who want to extend their experiences beyond the classroom. From full-time and part-time opportunities to project based ones, ventures are seeking out students with backgrounds in tech development, design, business, communications, and more.
Stop by the fair with your resume to be part of building the future.
The LaunchPad looks forward to seeing the creative, innovative, and hardworking students at Syracuse University come out to the Talent Recruitment Fair and Startup showcase and get involved in the next big opportunities in entrepreneurship.
Also let us know if you can't attend but want to share your resume with a startup. If that is the case, e-mail us at LaunchPad@syr.edu and we'll send you a QR code to upload your resume.