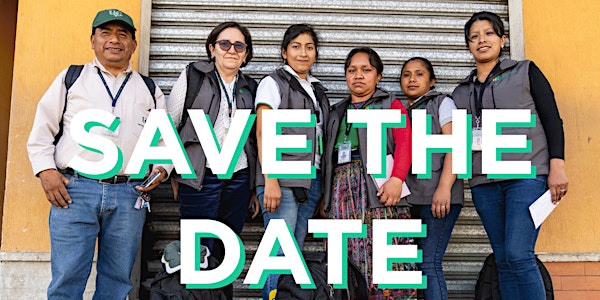 LAUNCHING FP2030: Moving Forward Together to Transform the Future
LAUNCHING FP2030: Moving Forward Together to Transform the Future
About this event
Please join FP2030 as we celebrate the launch of our next decade of partnership.
This event, the capstone of a year of transformation, will introduce the FP2030 partnership and its new leadership, and showcase the first national and donor FP2030 commitments.
We will also will examine where the family planning sector is now and the important role a global commitments-based partnership plays in ensuring progress in a continually changing landscape.
Join us as we move forward together!
Lancement du FP2030 : Avancer ensemble pour transformer l'avenir
Veuillez rejoindre FP2030 alors que nous célébrons le lancement de notre prochaine décennie de partenariat.
Cet événement, qui constitue le point culminant d'une année de transformation, présentera le partenariat FP2030 et sa nouvelle direction, et mettra en avant les premiers engagements nationaux et des donateurs pour le FP2030.
Nous examinerons également la situation actuelle du secteur de la planification familiale et le rôle important que joue un partenariat mondial basé sur des engagements pour garantir le progrès dans un paysage en constante évolution.
Rejoignez-nous alors que nous avançons ensemble !
LANZAMIENTO DE FP2030: Avanzar juntos para transformar el futuro
Únase a FP2030 para celebrar el lanzamiento de nuestra próxima década de asociación.
Este evento, que es la culminación de un año de transformación, presentará la asociación FP2030 y su nuevo liderazgo, y mostrará los primeros compromisos nacionales y de donantes de FP2030.
También examinaremos la situación actual del sector de la planificación familiar y el importante papel que desempeña una asociación mundial basada en compromisos para garantizar el progreso en un panorama que cambia continuamente.
Únase a nosotros para avanzar juntos.