Launching A Startup (+ Ideation Workshop) "Do Or Do Not. There Is No Try."...
Description
"Do Or Do Not. There Is No Try." - Yoda
It's a new year and it's time to jump in and get started!
Interested in launching a startup? Are you a Founder with just an idea? Or don't even have an idea yet? This event covers it all.
Learn from the past experience of our panelists and then enjoy the Ideation Workshop and mingling at the end (with wine courtesy of La Pierre).
And remember to join us on Meetup to hear about future events: http://meetup.com/stockholmentrepreneurs
PANELISTS
Andy Cars - CEO of Lean Ventures, lean startup coach
Pia Engholm - Serial entrepreneur, advisor, investor


Event to be moderated, in English, by Peter Fosso (from USA; Founder of Global Music Project, NetMusic Entertainment Corp, and Stockholm Entrepreneurs)
Sponsored by Enmanskonsulterna
SCHEDULE (approximate times):
18.45: Check-In/Mingling, 19.00 or 19.15 Panel Discussion, 20.10-20.45 Ideation Workshop, 20.45 More mingling. This is an 'after dinner' event so no food will be served. Wine courtesy of La Pierre.
ABOUT THE SPONSOR: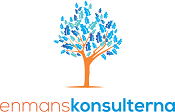 Enmanskonsulterna is a network of independent IT consultants helping each other to excel as independent professionals.
ABOUT THE PANELISTS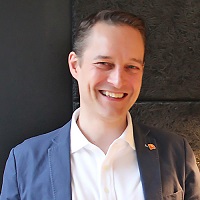 Andy Cars is a serial entrepreneur with 16 years of international experience. He has in three different countries built five businesses, of which, three have been sold. Andy has also coached and mentored 200+ startups on how to take their ideas to market. In 2014, Andy founded Lean Ventures International AB, an innovation strategy consultancy that works with large companies. Their goal is to build innovation strategies and ecosystems to strengthen the innovation capabilities of leadership and innovation teams.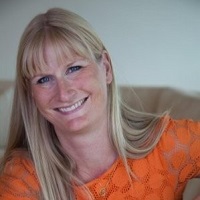 Pia Engholm is a board member, advisor, and investor. She is primarily active in companies that use vanguard technology and that act in disruptive times in industries that are experiencing a technological transition. Previously a serial entrepreneur, she has gone through most phases of entrepreneurship.

ABOUT THE MODERATOR
Peter Fosso is a serial entrepreneur from Seattle, Washington (USA) and the founder of Global Music Project, NetMusic Entertainment, Seattle Entrepreneurs, Stockholm Entrepreneurs, and more. Peter has a diverse background as an entrepreneur with strong expertise in the music industry, technology, and consumer or B2B-related businesses. He's an Internet business developer and consultant, advising in companies' business development, marketing, social media strategies, and can help Swedish companies enter the U.S. marketplace.

PROCEEDS GO TOWARD:


Global Music Project is an international NGO whose mission is to provide musical instruments to the underprivileged and make a difference through the power of music. Currently launching a branch in Stockholm, so come join the team of volunteers!

Special thanks to Norrsken House!