Event Information
Location
Alpha Loft
10 Vaughan Mall
#205
Portsmouth, NH 03801
Description

This month we will be discussing the basics of company ownership.
Founders are usually so busy developing the business that they don't give much thought to the company. Corporate details can be dry, but the mechanics of the company are at the center of the relationship among founders, key employees, and investors. This program will cover initial ownership structure, creating a capitalization table, how company ownership evolves in a growing startup, and issuing options and direct equity to employees (and choosing which to issue)
Andrew Grosvenor, Associate Corporate Attorney at Merritt & Merritt, Lawyers for Growth Companies.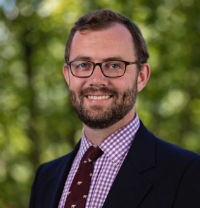 Andrew Grosvenor is an associate corporate attorney with Merritt & Merritt, lawyers for growth companies. He advises companies of all sizes on formation, contracts, employment, securities compliance, and social responsibility programs such as B-Corp certification. He began his entrepreneurial career hustling with a regionally touring rock band in the mid 2000's and graduated from Vermont Law School in 2013.
Alpha Loft's Launch Series features educational presentations on valuable topics for startups and early stage companies. Each talk, presented by an expert from the field, focuses on issues that impact starting and growing a company. Launch Series is a great opportunity to learn from experts and get answers to your pressing questions.
Additional Details
5:30 PM - Grab a cold beverage/snack, and chat with others
6:00 PM - Introductions and Presentation
7:30 PM – Conclude
Date and time
Location
Alpha Loft
10 Vaughan Mall
#205
Portsmouth, NH 03801