Event Information
Location
Microsoft New England Research and Development Center
1 Memorial Drive
Cambridge, MA 02142
Description
To launch a successful product, it takes teamwork and collaboration. The most successful product teams are cross-functional; you'll need business, product management, engineering, design, and marketing prowess. Unlike the majority of events that focus on just one discipline, we address the needs of the entire cross-functional product team.
Launch It is perfect for CEOs, engineers, designers, and marketing professionals who want to take their products to the next level.
Program and Agenda
6:30 - 7:15 - Cocktails and hors d'oeuvres: Grab a cocktail and meet the best and brightest people in the world of product management, design, and development
7:15 - 8:00 - Presentation: The HubSpot Transformation
8:00 - 8:30 - Networking and cocktails
Presentation: The HubSpot Product Transformation - It's All About Small, Dedicated Cross-functional Product Teams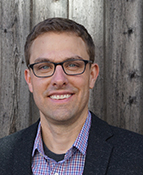 We'll conduct an in-depth interview with Jeremy Crane, VP of Product at HubSpot about his lessons learned for building best-in-class products. Jeremy will discuss how dedicated and autonomous teams successfully drove improvements across HubSpot's product offerings.
Jeremy Crane brings 15+ years of experience in marketing and product development to HubSpot. As VP of Product Development, Jeremy leads product development and design for HubSpot's all in one marketing platform.
Jeremy joined the team with HubSpot's acquisition of oneforty, Inc where he was VP of Product Development and Operations. Prior to oneforty Jeremy was with Compete Inc. where he led the Online Media and Search business unit. Early in his career he spent several years on the strategic, product development side of the automotive industry. He held multiple roles at Ford Motor Company in business development, product strategy, marketing and engineering
What Comes With Your Registration
Your registration includes:
An interactive interview with HubSpot's VP of Product, Jeremy Crane, where you'll learn his insights for building best-in-class product teams

A drink ticket for your libation of choice, including beer, wine, and soda

Tasty hors d'oeuvres

Networking with passionate minds from the Boston product community.
Launch It is not the typical meetup. It's designed for passionate product managers, UX professionals, and engineers who stay awake at night thinking about what makes a best-in-class product. The evening brings together brillant product team members for in-depth conversation.
Date and time
Location
Microsoft New England Research and Development Center
1 Memorial Drive
Cambridge, MA 02142