Description
What is Launch Series
Launch Series is an ongoing educational series focused on valuable topics for startups and early stage companies. Each talk is focused on issues that impact how to start and grow your startup. This is a great opportunity to learn from experts as well as ask questions.
i2 Passport
If you are a UNH student participating in i2 Passport, you are eligible for 500 Visa Stamp Credits for attending this event. In addition to registering on this Eventbrite page, please also be sure to RSVP for the event on the i2 Passport Wildcat Link page. You must swipe your ID at the i2 Passport kiosk in order to receive the Credits.
About The Talk
The future of wireless communications is changing rapidly. A few years ago internet video did not exist. Now, you can stream HD Video on your phone while flying across country. This talk is about where wireless communications are today, how we got here, and what will be possible with billions of connected devices and massive amounts of bandwidth.
Presented by Nicholas Kirsch, Associate Professor of Electrical and Computer Engineering at the University of New Hampshire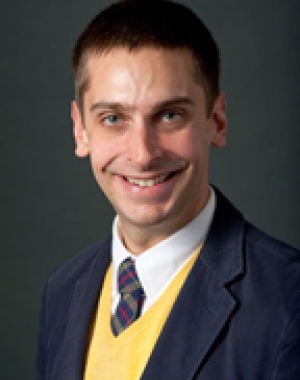 Nicholas J. Kirsch is an Associate Professor of Electrical and Computer Engineering at the University of New Hampshire. Before earning an M.S. and Ph.D. from Drexel University in Philadelphia in 2009, he received his B.S. from the University of Wisconsin - Madison in 2003. Dr. Kirsch is the Founding Director of the Connectivity Research Center. Through industrial and federal support, Connectivity researches solutions for next generation communication systems.
Dr. Kirsch is a "wireless" guy; his research ranges from developing arrays of transparent antennas to creating networks that will support billions of low powered devices. He enjoys solving difficult theoretical problems and supporting the solution through practical hardware implementations. Dr. Kirsch also is interested in the education of the next generation of engineers and entrepreneurs. Currently, he is the chair of his professional societies' Engineering Projects in Community Service, which funds student groups to use engineering to solve problems for non-profit partners.
Thank you to Alpha Loft's Premier Partner