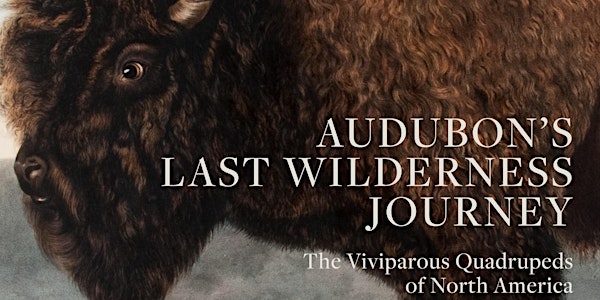 Launch and Learn: Featuring "Audubon's Last Wilderness Journey"
Location
Jule Collins Smith Museum
901 South College Street
Auburn, AL 36830
Description
One of JCSM's cornerstone collections, The Louise Hauss and David Brent Miller Audubon Collection, has inspired far-reaching investigations into the artistic and scientific representation of the natural world, particularly in North America. Within that collection, one of the true gems is a complete set of the bound volumes of The Viviparous Quadrupeds of North America, a publication John James Audubon began working on almost immediately after he completed his more well-known project, The Birds of America. The Quadrupeds was published in three volumes between 1845 and 1848, though work on the project began in the early 40s. JCSM's set is particularly beautiful, since the original binding is of high quality, the set has been cared for and the individual prints have had little exposure to light and other damaging environmental factors.
On Friday, March 2, the authors of Audubon's Last Wilderness Journey: The Viviparous Quadrupeds of North America have been invited to the museum to give talks about their research and share their perspectives on this important, but often overlooked, Audubon project.
Attendees will have the opportunity to have their books signed as well as visit the exhibition featuring The Quadruped folios, as well as framed loose prints, and contextualizing objects and information.