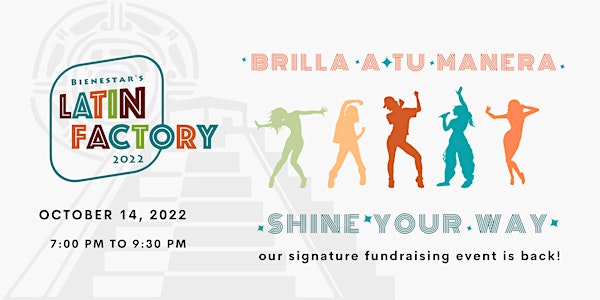 Latin Factory 2022 - Brilla a tu manera/Shine Your Way
After a two-year hiatus, our signature fundraising event is back! Join us and celebrate Latinx and LGBTQ+ excellence through fashion and art
When and where
Location
Village At Ed Gould Plaza 1125 North McCadden Place Los Angeles, CA 90038
Refund Policy
Contact the organizer to request a refund.
Eventbrite's fee is nonrefundable.
About this event
Latin Factory highlights Latinx and LGBTQ+ excellence through various art forms across multiple mediums. We showcase our culture, history, diversity, and future dreams through LA-based fashion, dance, art, and much more. All proceeds from this event support Bienestar's mission and life-saving programs.
All ticket sales go to Bienestar's life-saving work.
6pm - 7pm: VIP reception
7pm: General admission
7pm - 9:30pm: Latin Factory
-----
Bienestar is a unique non-profit social service organization dedicated to positively impacting the health and well-being of Southern California's Latinx, LGBTQ+, and other underserved communities. Founded in 1989, the organization has expanded its programs from HIV education and support to behavioral health, now providing mental health and substance use disorder treatment alongside Clínica Bienestar which offers affordable and accessible STI testing and treatment and PrEP services.
Bienestar is an expert voice on emerging health issues. We use a peer-to-peer model to address health disparities and create a haven for clients through Spanish and English bilingual settings. We break down barriers to comprehensive services by leading in research, advocating on behalf of our community on social justice and intersectional issues, and mobilizing la Familia Bienestar to influence and support.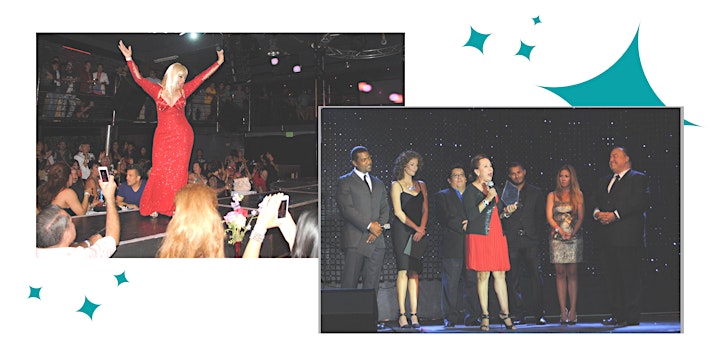 Latin Factory destaca la excelencia Latinx y LGBTQ+ a través de diversas formas de arte a través de múltiples medios. Mostramos nuestra cultura, historia, diversidad y sueños futuros a través de la moda, la danza, el arte y mucho más con sede en Los Ángeles. Todas las ganancias de este evento respaldan la misión y los programas para salvar vidas de Bienestar.
6pm - 7pm: Recepción vip
7pm: Admisión general
7pm - 9:30pm: Latin Factory
-----
Bienestar es una organización de servicio social sin fines de lucro única dedicada a impactar positivamente la salud y el bienestar de Latinx, LGBTQ+ y otras comunidades desatendidas del sur de California. Fundada en 1989, la organización ha ampliado sus programas de educación y apoyo sobre el VIH a salud conductual, y ahora brinda tratamiento de salud mental y trastornos por consumo de sustancias junto con Clínica Bienestar, que ofrece pruebas y tratamiento de ITS asequibles y accesibles y servicios de PrEP.
Bienestar es una voz experta en temas de salud emergentes. Utilizamos un modelo de igual a igual para abordar las disparidades de salud y crear un refugio para los clientes a través de un entorno bilingüe en español e inglés. Derribamos las barreras a los servicios integrales liderando la investigación, abogando en nombre de nuestra comunidad sobre la justicia social y los problemas interseccionales, y movilizando a la Familia Bienestar para influir y apoyar.