Description
Join us for Brickell's Saturday Summer Adult Trivia Series, presented by your favorite Beers & Liquors!
Come in for a chill night of adult trivia, from 10PM-1AM every Saturday between June 15th and August 17th.
Enjoy free samples and schwag, awesome drink specials, and prizes featuring gift cards, rare bottles, and other cool sh*t.
Don't bring kids or civilized humans- this one isn't for them.

RSVP arrive before 9:30PM to score a free drink!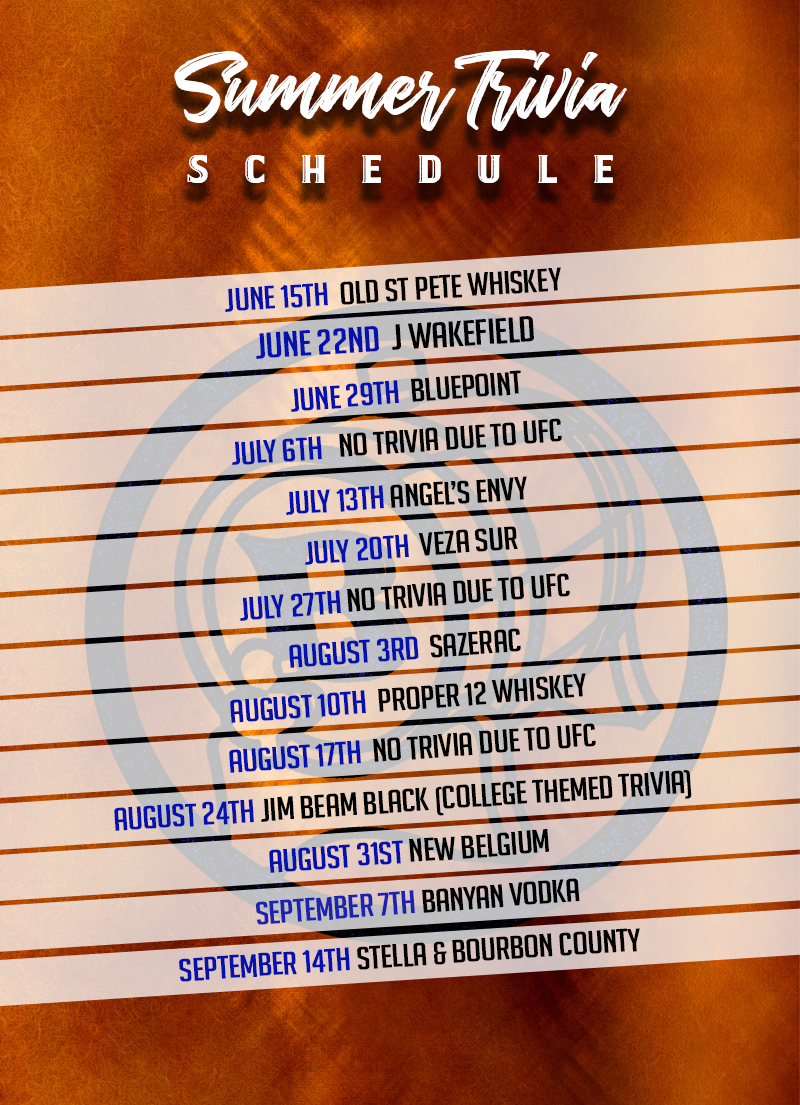 Restrictions Apply.