FILM SCREENING, LARGER THAN LIFE: THE KEVYN AUCOIN STORY, Q&A and BOOK LAUNCH
About this event
Please join us for an evening celebrating the life and art of Kevyn Aucoin.
DETAILS
Alcone Company is honored to present a special viewing of Larger Than Life: The Kevyn Aucoin Story, the indie documentary about the late, legendary makeup artist followed by a Q&A panel with the film's director Tiffany Bartok, Troy Surratt (co-producer of the film) and Samantha Adkisson (Kevyn's niece) along with a very special guest TBA.
Before the feature, the screening will begin with a short film from the Alcone Archives that has extremely rare footage from the mid-60s of the late Mark Traynor and his unique hair and makeup creations "for the future." Traynor's Temporary Face Lifts were often used by Kevyn to create many of his famous makeup transformations.
The night also includes the launch of The Art of Kevyn Aucoin, a limited edition book that will be available for purchase. Created especially for this event, it offers a peek into Kevyn's personal collection of drawings, face charts and more, with all proceeds from the sales going to the Hetrick-Martin Institute, the nation's largest and very first LGBTQ Youth Services organization.
Beer and wine will be served!
We hope to see you there!
________________________________________________________________________________________
DATE: Thursday, June 27th 
TIME: 6pm doors open. Come early and enjoy beer, wine and conversation! Screening begins promptly at 7pm.
TICKETS: $25, Includes beer & wine.
__________________________________________________________________________________________
MORE ABOUT THE FILM
Larger Than Life: The Kevyn Aucoin Story is a documentary that explores the life of the iconic makeup artist who transformed the profession into a prominent and influential art form. Director Tiffany Bartok, who is also a makeup artist, paints a beautiful and deeply personal portrait of a man who dedicated his life to elevating the inner confidence and presence of others, as both an artist and LGBTQ advocate. Through intimate footage and interviews with Kevyn's family, friends and famous clients, Bartok weaves through the journey of Aucoin's life up until its tragic end, reminding everyone that he truly was larger than life.
Larger Than Life features interviews with Kevyns family and childhood friends, Tori Amos, Christy Turlington, Isabella Rossellini, Isaac Mizrahi, Cher, Kate Moss and many more.
ABOUT ALCONE COMPANY
For over 65 years, Alcone Company has been supplying the professional industry with makeup, tools and the hard-to-find materials used to create award-winning special effects. Our store on 49th Street is located in the heart of the Broadway District in New York City and offers an exceptional selection of brands and products and is staffed with a team of industry Pros that provide customers with expert advice and real solutions which has made it a destination stop for beauty enthusiasts from around the world.
ABOUT HETRICK-MARTIN INSTITUTE
The Hetrick-Martin Institute believes all young people, regardless of sexual orientation or identity, deserve a safe and supportive environment in which to achieve their full potential. HMI creates this environment for lesbian, gay, bisexual, transgender and questioning (LGBTQ) youth between the ages of 13 and 24 and their families. Through a comprehensive package of direct services and referrals, HMI seeks to foster healthy youth development. Hetrick-Martin's staff promotes excellence in the delivery of youth services and uses its expertise to create innovative programs that other organizations may use as models.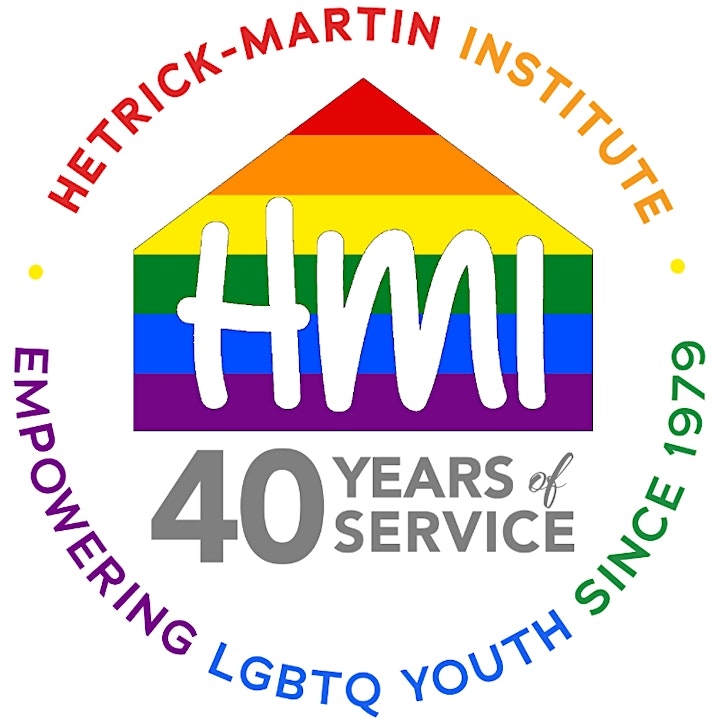 Organizer of Larger Than Life: The Kevyn Aucoin Story, Presented by Alcone Company