Description
---
Come for the people and programs. Stay for a beer. Leave with your next big breakthrough.
Larger Than Life Science is a free monthly event series open to everyone interested in building a strong support network for San Diego's life science and healthcare innovators.

San Francisco Larger Than Life Science will be held at MBC BioLabs from 4:30-7 p.m. Join us for an evening of unconventional conversation!
---


This month's theme:

Cybersecurity for Every Company



Data security breaches make headline news on a regular basis. Every company that handles sensitive data -- from Fortune 500 giants to small privately held startups --is susceptible to cyberattack. Phishing through email, websites, and even work-sharing platforms pose a risk.

The implications for regulated companies in the life sciences are especially troublesome. A data breach can expose sensitive clinical information, negatively impact intellectual property, and disrupt years of scientific research. In the long term, persistent security issues can impact your ability to attract investors. If you're good with the science but sloppy at record-keeping, it's time to get serious about your data.
At this event, two cybersecurity experts will demystify the data breach and recommend best practices from technical and legal perspectives to avoid being hacked. Bring your questions for this interactive event.
Our featured sessions:
4:45-5:30pm
Session 1

Rett Summerville is Cybersecurity Practice Lead and principal consultant, CREO, Inc. He is passionate about helping clients transform their culture to improve security awareness, gain efficiencies, and maintain compliance. Rett's areas of expertise include regulatory compliance, security frameworks, risk management, and data protection / governance.

5:30-6:15pm
Session 2

Edward Holman is Of Counsel in the San Francisco office of Wilson Sonsini Goodrich & Rosati, where his practice focuses on privacy, data security, online advertising, and general marketing practices. His experience includes representing clients ranging in size from small, privately-funded start-ups to large, global public companies.

6:15 - 7:00pm
Networking

Refreshments, networking and one-on-one discussions with the speakers
---
Co-Hosted by: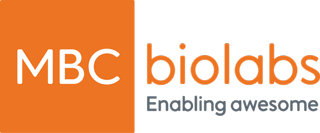 THANK YOU TO OUR SPONSORS