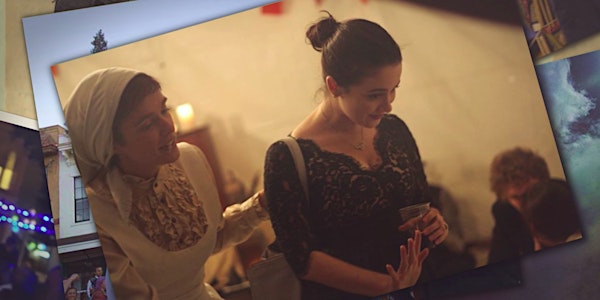 Large-Scale Immersive Experience: Matthew Briar and the Age of Resurrection
When and where
Location
History San José 635 Phelan Avenue San Jose, CA 95112
Refund Policy
Contact the organizer to request a refund.
Description
This October, for one weekend only, step into the
biggest immersive theatrical event to ever hit Silicon Valley
.
On October 14th, 15th, and 16th, San Jose's History Park becomes the world of Matthew Briar and the Age of Resurrection, an immersive fable for the digital age.
You'll enter three fully immersive acts -- a 1907 World's Fair, the Roaring 20s, and a Depression-era camp -- as you trace the epic saga of an inventor who finds a way to radically extend the human lifespan, and how his invention transforms life in the Valley of Heart's Delight.
Want a glimpse into the world of Matthew Briar and the Age of Resurrection? Check out this video from 2015's edition.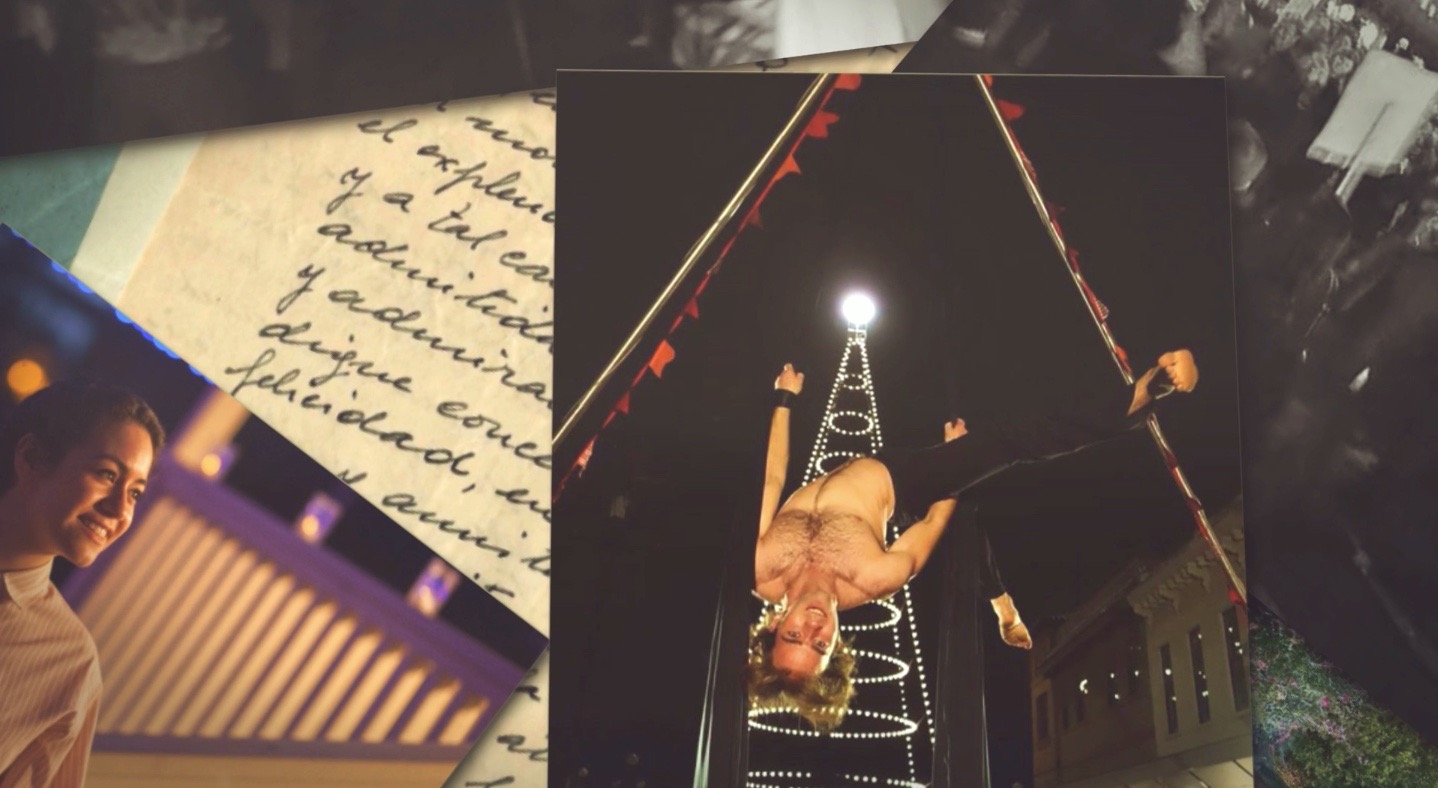 Praise for 2015's Matthew Briar and the Age of Resurrection:
Matthew Briar and the Age of Resurrection "set a new gold standard for open-ended site specific immersive/participatory theater." - Cat Herdlick, Executive Director of the Come Out and Play Festival.
"No two people live the same life, and no two people have the same Epic Immersive experience. It's the future of theatre." - Product Manager, Google
"Epic Immersive's shows are everything immersive theatre should be. Each show throws you into a dazzling new environment. They fully transport you into a new world and then present a complex, multi-faceted storyline that engages you as deeply as the best theatre." - Materials Scientist, SpaceX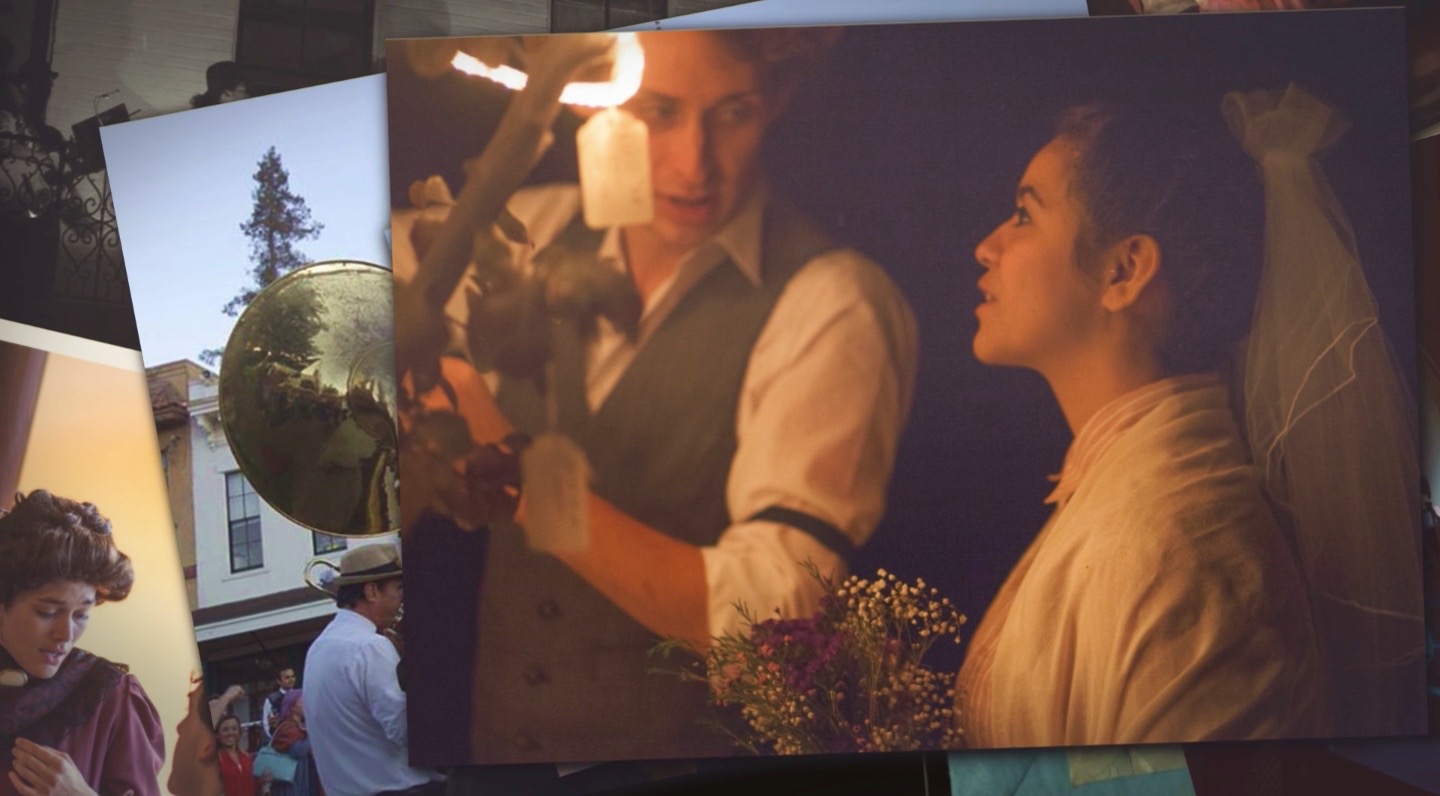 An Experience Unlike Any Other:
Actors, circus performers, dancers, opera singers, brass band musicians, jazz singers, trolley drivers, and more all come together to tell a single, multifaceted story.
Along your journey, you'll be invited into house parties, CEO's offices, laboratories and hospitals, backroom deals and festival performances. You'll be an honored guest at major events and a fly-on-the-wall for scandalous revelations. You'll bear witness to gravity-defying aerial acts, groove to sultry jazz, have popcorn at the fair, and get to know an entire town as it changes through the decades.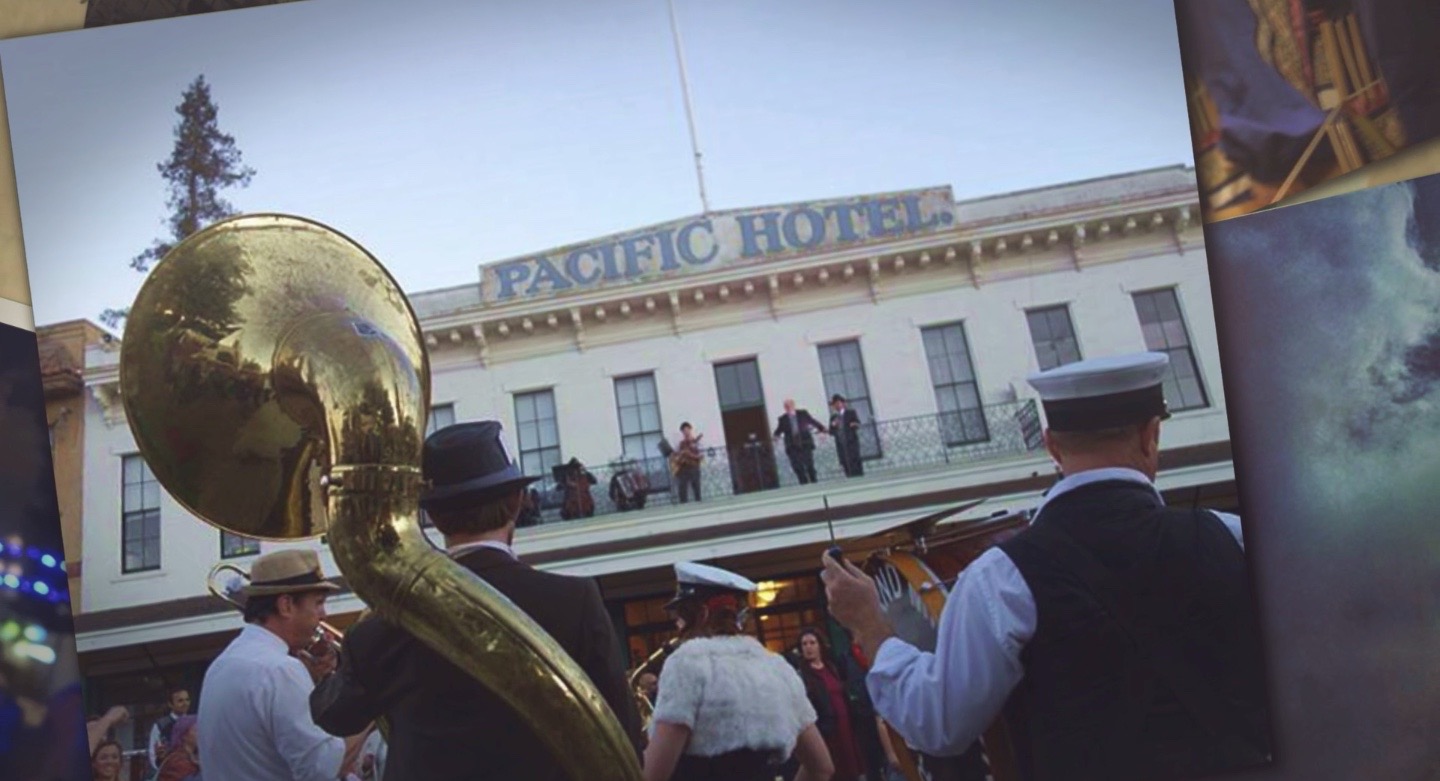 A Silicon Valley Story -- A Tale of Innovation and its Consequences:
Matthew Briar and the Age of Resurrection is the tale of a disruptive technology -- the power to defeat death. The invention of resurrection tech in 1906 changes our town in profound ways, with both amazing and challenging consequences. This immersive allegory tackles the ecstasies and agonies of life in Silicon Valley, with storylines that touch on gentrification, immigration, a sense of belonging, hope and survival, and the gap between the have and have-nots of the resurrection economy. You'll experience all sides, in dazzling and thrilling encounters and experiences.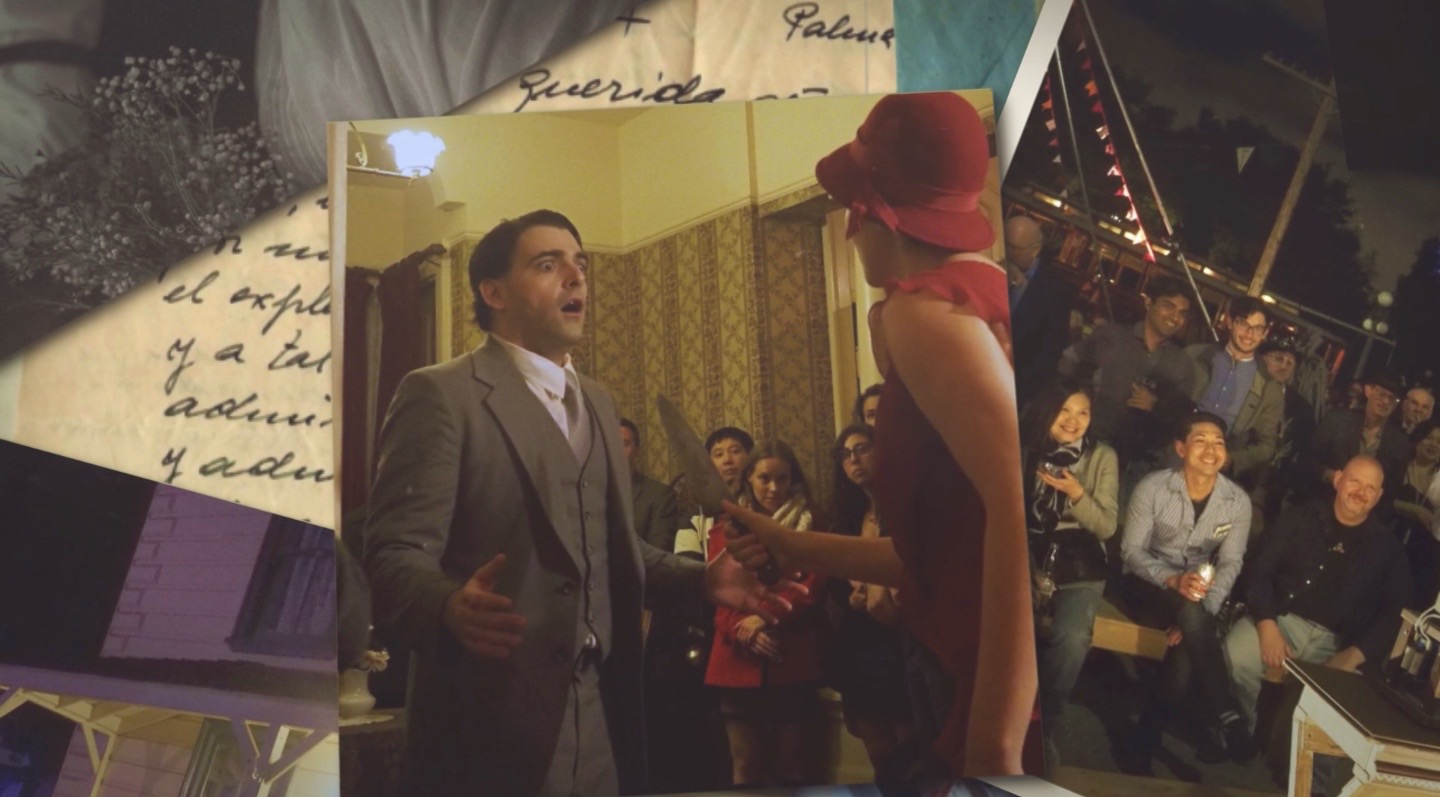 What if We Defeated Death?
Imagine we had the power to defeat death -- that human immortality was in reach, with enough dosing. Matthew Briar and the Age of Resurrection is a story about transforming what it means to be human through technology -- and how the quest to expand the human lifespan shapes the culture and relationships of the our valley.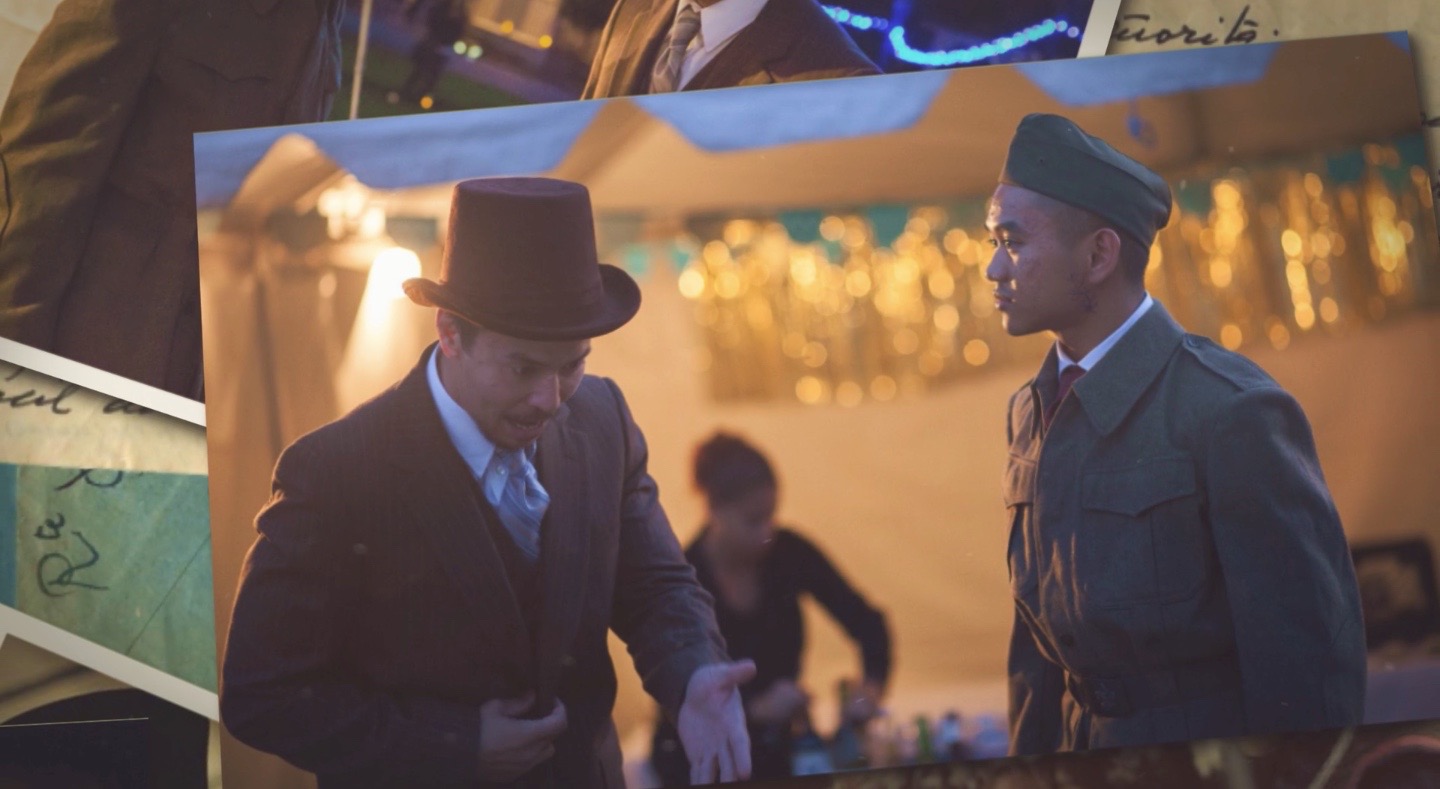 Dress Up if You Like:
Matthew Briar and the Age of Restoration is an elaborate party with a breathtaking plot that takes you back in time. We've found that guests enjoy dressing up! We absolutely encourage outfits from the 1900's to the 1930's or a modern dressed-up look, but you'll be welcome no matter what you wear!


Join Us for an Unforgettable Experience:
Matthew Briar and the Age of Resurrection is a one-of-a-kind immersive experience, where you'll forge your own path through an alternate history of the valley and track storylines across decades. We can't wait to see you there!