Description
Join us in celebration of LAP Volunteers, Supporters, and Clients at the LAP Annual Dinner!
Reception at 5:30pm, Dinner at 6:30pm
Keynote Speaker:
Lisa F. Smith
Lawyer and Award Winning Author: Girl Walks Out of a Bar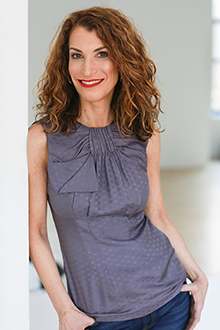 Lisa is a recovery advocate, writer, speaker, podcast host, and lawyer. Prior to beginning her more than 20-year legal administration career, Lisa practiced law in the Corporate Finance group of a leading international firm. She most recently served for more than five years as the Deputy Executive Director of a leading New York City firm.
Lisa is the author of Girl Walks Out of a Bar, her award-winning memoir of high-functioning addiction and recovery in the world of New York City corporate law. She also co-hosts the podcast, Recovery Rocks, an inclusive discussion of issues affecting people in all kinds of recovery.
Passionate about breaking the stigma of addiction and mental health issues, Lisa is a frequent speaker at law firms, law schools, bar associations, and other organizations. She serves on the Advisory Board of Law.com's Minds Over Matters mental health reporting project.
Lisa has appeared on TODAY and BBC World News discussing alcoholism and addiction. Her writing has been published in The Washington Post, Chicago Tribune, Women's Health, Refinery29, TheTemper.com, A Women's Thing, and WorkitHealth.com, among others.
Lisa is a graduate of Northwestern University and Rutgers School of Law, where she served on the Editorial Board of the Rutgers Law Review.
LAP is Proud to Present this
Year's Award Winners

Carl H. Rolewick Award
Arthur R. Winstein

Michael J. Howlett, Jr. Award
Mary F. Petruchius

Honorable John Powers Crowley Award
Stephen E. Balogh

Executive Director's Award
Ruth Bahe-Jachna

Warren Wolfson Excellence in Education Award
Loyola University Chicago School of Law
We look forward to seeing you there!