Canon Landscape Class + Q&A
About this event
This event will be presented via Zoom as part of Kenmore Camera's Anniversary Sale. Your link will be email 30 minutes prior to the start of the presentation.
• 1 Hour Presentation: This class takes a look at Landscape Photography from a slightly different perspective. Gear Lenses, and Filters are discussed before breaking into ideas such as capturing details, long exposure, adding people, times to shoot, black and white, and getting creative. We even discuss Light Painting Landscapes. The class closes with presentation ideas to make your images live on and Q&A.
• 30 minute Q&A with Canon Reps: Stick around or jump in at 10:30am for a Q&A with Canon Tech Reps to get your questions answered. Don't be shy, we can learn from each others questions. Menu settings, camera settings, what are all those switches on your telephoto lens and when should I use them, how to update firmware....
We can't have reps in the store, so this is the next best thing.
Presented by:
KENMORE CAMERA Anniversary Sale
February 18 - 20 Online Classes
February 19-21 In-Store Sale
When registering for this presentation you agree to receiving emails regarding specials, upcoming classes and events. You can unsubscribe at any time.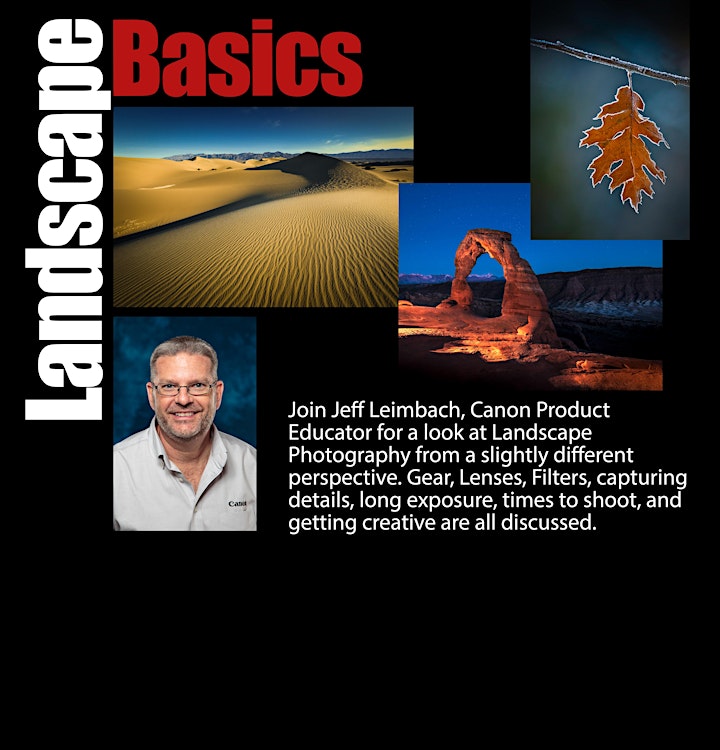 Organizer of Landscape Basics - Online w/ Q&A
Family owned and operated since 1974, Kenmore Camera is here to serve all your photo & video needs. Our knowledgeable and friendly staff are here to help you. Located just 15 minutes north of Seattle in the lakeside community of Kenmore WA.