Description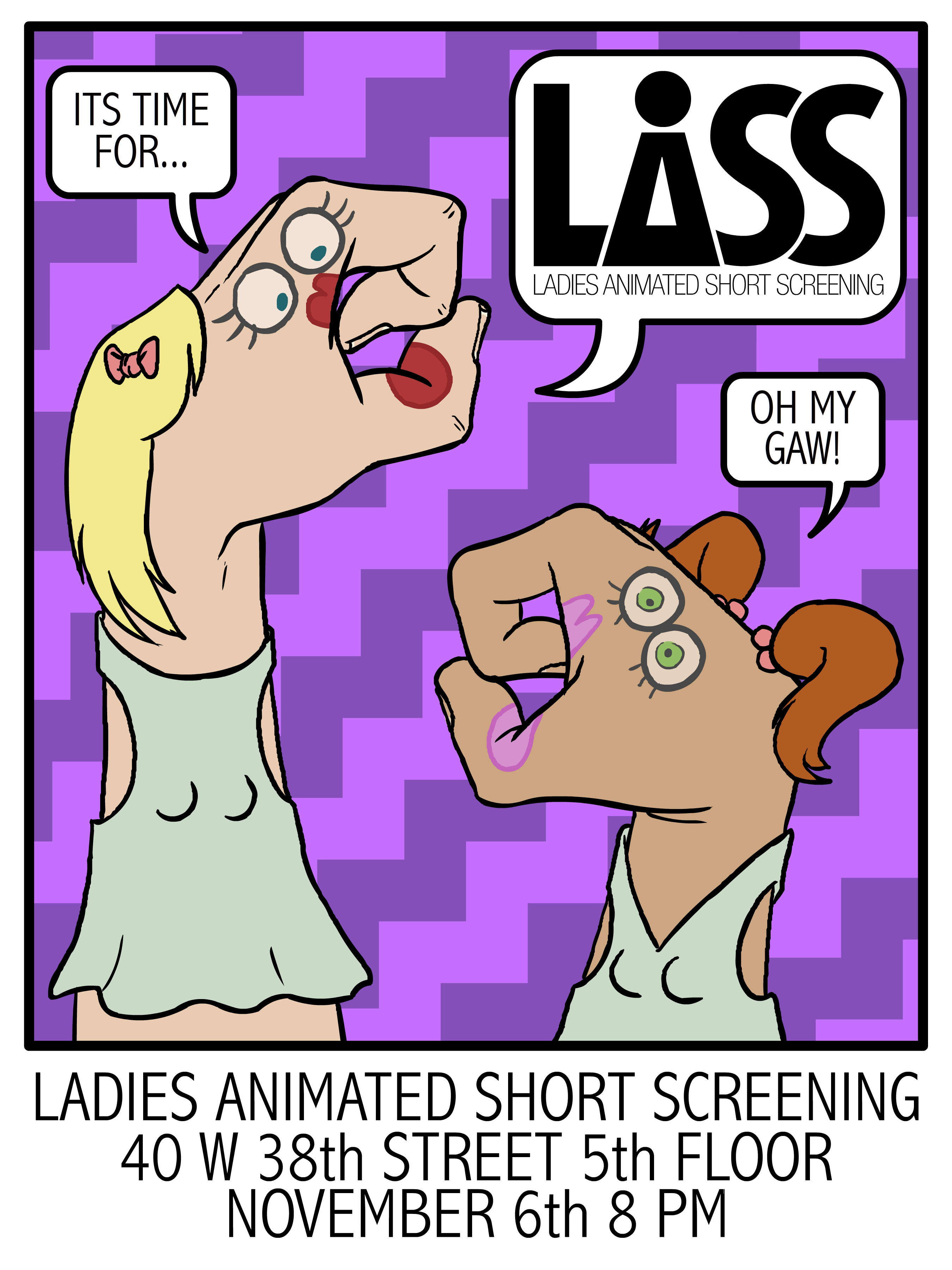 Please join usThursday, November 6th at 8pm for the 2nd annual
Ladies Animated Short Screening
Presented and hosted by:
The Productive Studios
Featuring new works by
Allison Buhl, Charlotte Cambon, Chrissy Fellmeth, Ellen Evjen, Gina Bari, Meredith Nolan, Pei Jun Wang, Rena Parisi, Rose Stark and more
You are invited to join us Friday November 6th at 8pm for a night of films and fun at the second annual Ladies Animated Short Screening. We're celebrating a variety of artists and filmmakers with unique points of view, art direction and writing style. The Productive Studios plays hostfor the event and since it's inception has encourages New York talent to create and move the animation community

forward

.
There will be drink specials and cheese and fruit.

Be sure to stay for the full screening to enjoy cocktails, snacks, and great company. See you there.
Screening starts at 9pm