KryptoSeoul is back, this time to Osaka! The KryptoOsaka event will introduce and connect representative projects of East and West.
About this event
KryptoSeoul is more than excited to host its 4th global meetup in Osaka during Devcon Week. KryptoSeoul is a major blockchain community building team based in Seoul, South Korea, and has been consistently introducing promising global blockchain projects to the Korean community. It hosted global meetups such as KryptoNYC, KryptoTokyo, KryptoSF in the past. The next quest is KryptoOsaka!
In the KryptoOsaka meetup, the general mission is to introduce and to connect projects coming from East and West. Through the meetup, we are able to meet the top BUIDLing projects of East and West, the East with Klaytn and Terra and the West with Cosmos and Blockstack. The event is co-hosted by CoinMarketCap and sponsored by Terra and Klaytn, top projects in South Korea.
We will have time for questions, discussion, and networking. Popular Korean snacks will be served, and the popular (and RARE) item BUIDL T-shirts created by KryptoSeoul will be there for you, first come first served! The event is free but we can only accommodate a limited number of guests. Please RSVP early and see you there!
1. Time: October 8th TUESDAY 7:30pm - 10:00pm
2. Location: The DECK
3. Address: 2-chome-1-1, Honmachi Southern Building 1F, Minamihonmachi , Chuo-ku, Osaka (30 minutes by subway from Devcon venue, no transit!)
Tip: It is connected Exit No.14 of 'Sakaisuji honmachi' station of Chuo-line and Sakaisuji-line. Once you find the sign that says #14 exit, then you will find a big sign of The DECK!
4. Agenda
7:30-7:40 "KryptoSeoul meets Osaka"
Speaker: Erica Kang, Founder and CEO of KryptoSeoul
7:40pm-7:50pm "Introducing The Capital"
Speaker: Jared Chin, Project Lead at CoinMarketCap
7:50pm-8:10pm "IBC & Interchain Topology"
Speaker: Christopher Goes, Protocol Developer & Researcher at Tendermint/Cosmos
8:10pm - 8:30pm "What Blooms in Hyperledger Greenhouse?"
Speaker: Marta Piekarska-Geater, Director of Ecosystem at Hyperledger
8:30pm - 8:50pm "Korea runs on Terra"
Speaker: Ophelia Cai, Corporate Strategy Lead at Terra
Summary: Ophelia Cai will share the latest on partnerships and initiatives that are paving the way to make Terra's blockchain payment network available everywhere in Korea and beyond. She will also talk about how mobile payments app CHAI and Terra's blockchain have been able to drive significant mainstream adoption in the past three months.
8:50pm - 9:10pm "Klaytn - The Ground for All Blockchain Services"
Speaker: Sam Seo, Head of Tech at GroundX/Klaytn
Summary: This talk introduces Klaytn, a service-centric & enterprise-ready public blockchain platform, developed by Ground X (the blockchain subsidiary of Korea's largest mobile platform, Kakao). Klaytn is a highly optimized, BFT-based public blockchain that aims to meet the enterprise-grade reliability. It launched its mainnet, Cypress, this June, that features 1-second block generation and confirmation time, 4000 TPS, unique account and transaction type system, scaling solution called service chain, and governance council.
If you want to know more about Klaytn, please join the Facebook Klaytn Developers Group. (Link: https://www.facebook.com/groups/klaytndevelopers/)
9:10pm - 9:40pm Panel Discussion
Topic: Mass Adoption in East and West
Panelists:
Josh Swihart, VP of Marketing and Business Development at Zcash
Xan Ditkoff, Production Partner at Blockstack
Christopher Goes, Protocol Developer & Researcher at Tendermint/Cosmos
Sam Seo, Head of Tech, GroundX/Klaytn
Ophelia Cai, Corporate Strategy Lead at Terra
Moderator: Steve Lee, Head of Asia at BlockTower Capital
9:40pm - 10:10pm Networking
Please email erica@kryptoseoul.com or message on TG at ericakang for any questions. Thank you!
* Please refer to previous KryptoSeoul event photos below!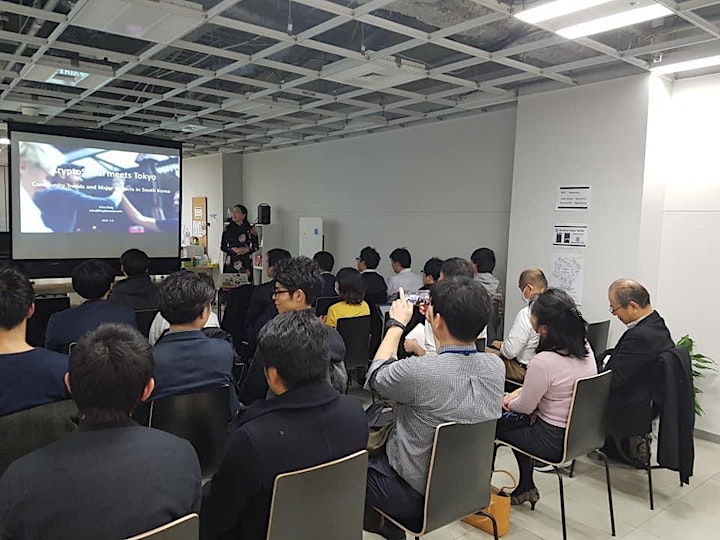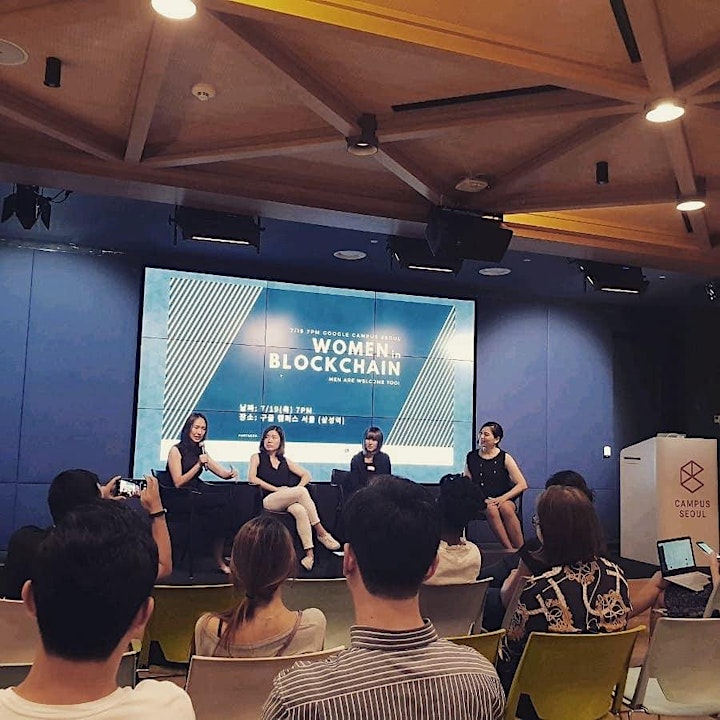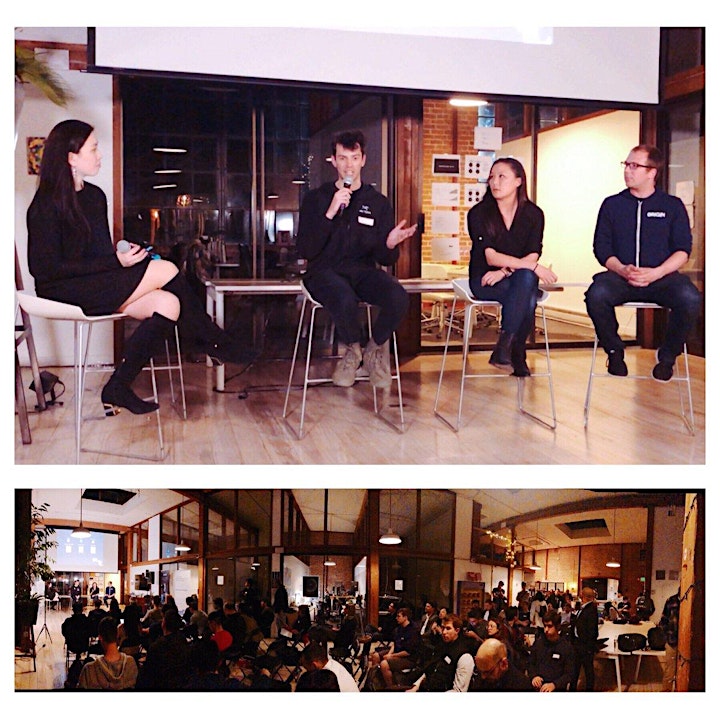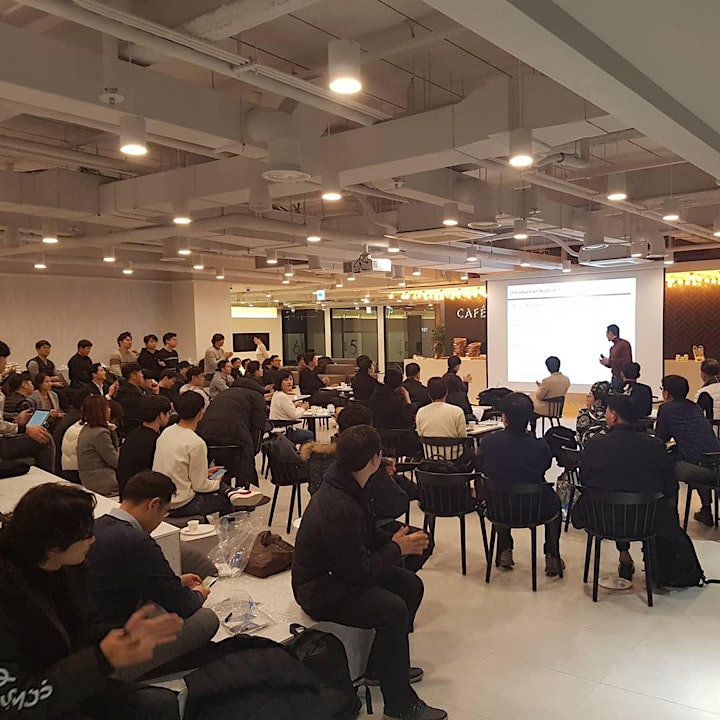 Organizer of KryptoOsaka: BUIDLing projects of East and West