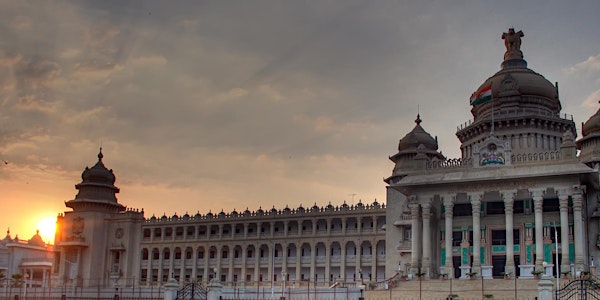 Kranky Geek (mini) WebRTC
When and where
Location
Red Hat Software 2, IBC Internal Rd Bhavani Nagar, Suddagunte Palya Bangalore India
Description
Following the great turn­out at Kranky Geek Bengaluru in March, we've organized this NEW mini­ Kranky Geek meet­up for
Tuesday, 7. June
at the Red Hat Software offices (
address below
) starting at 6:30 pm.
A nice evening to learn more about WebRTC, meet area colleagues and see some exciting demonstrations.
REGISTER NOW to attend via Eventbrite.
Agenda

6:30pm – 7:00m Networking (Food and Drinks)
7:00pm – 8:15pm Talks (see speakers below)
8:15pm – 9:00pm Networking Opportunity
Speakers
Chris Koehncke -­ WebRTC: A look around the world
Chris is the original Kranky from Google's Kranky Geek WebRTC events and popular blogger on chriskranky.com. Working with WebRTC since 2009. Chris will provide us with a progress reporting on WebRTC ­, demonstrations of companies that are using WebRTC in applications today and an update on where Google is heading with WebRTC.
Saurav Panda - WebRTC tutorial
Saurav is the organizer of the Bengaluru WebRTC group and a strong local supporter. Many Kranky Geek attendees asked for an easy to follow WebRTC introduction and living coding. So here it is!
Badri Rajasekar ­ - Topic in progress
Badri is CTO and SVP of Engineering at Tokbox, a cloud based communications platform for video communications. While based now in San Francisco, Badri was educated at Stanford University and is originally from Chennai.
Kaustav Das Modak - WebRTC in a decentralized environment
Kaustav is a developer at ThoughtWorks Studios, on the Gauge team. He is one of the co-founders of Muktakosh, a non-profit group dedicated to research on exponential technologies.
This talk will be a high level discussion on the potential and current challenges of WebRTC as a technology for global, decentralized connectivity networks.
Registration
Register using via Eventbrite.
Please cancel online or drop us a note to us at info@krankygeek.com. Important please let us know if your schedule changes (to ensure we've enough food/drink for all).
Sponsors
Many thanks to Tokbox and Redhat Software for their kind sponsorship.