Join us for an in-person event with cartoonist Ken Krimstein for a discussion of his new book type When I Grow Up: The Lost Autobiographies.
About this event
This event is TICKETED. You may purchase a copy of the book, or a $5 admission ticket
Join us for an in-person event with cartoonist Ken Krimstein for a discussion of his new book When I Grow Up: The Lost Autobiographies of Six Yiddish Teens. Joining Ken in conversation will be award-winning artist Molly Crabapple. This event will be hosted in the Strand Book Store's 3rd floor Rare Book Room at 828 Broadway on 12th Street.
Can't make the event? Purchase a signed copy of the book here.
STRAND IN-PERSON EVENT COVID-19 POLICY:
In-person events will be presented to a fully vaccinated audience. All patrons over the age of sixteen will be required to show proof* of having completed the COVID-19 vaccination series at least 14 days prior to the date of the event. New York State has now clarified that a child up to the age of 16 who is unvaccinated and accompanied by a vaccinated adult may, in fact, attend events that otherwise are open only to people who are vaccinated. In such an event, the child will not need to be socially distanced, but they will need to wear masks at all times while attending the event.
*Proof of vaccination will be defined as either an original vaccination card or an Excelsior Pass. We will be checking to ensure compliance with the 14 day waiting period post-vaccination.
For contact tracing purposes, buyers must submit the following information at checkout for each attendee in the attending pod: Full Name, Address, Date of Birth, Email Address, and Phone Number. Registration will be required online. No tickets for entry will be sold at the door.
--------------------------------------------------------------------
From the prize-winning author of The Three Escapes of Hannah Arendt, a stunning graphic narrative of newly discovered stories from Jewish teens on the cusp of WWII.
When I Grow Up is New Yorker cartoonist Ken Krimstein's new graphic nonfiction book, based on six of hundreds of newly discovered, never-before-published autobiographies of Eastern European Jewish teens on the brink of WWII--found in 2017 hidden in a Lithuanian church cellar.
These autobiographies, long thought destroyed by the Nazis, were written as entries for three competitions held in Eastern Europe in the 1930s, just before the horror of the Holocaust forever altered the lives of the young people who wrote them.
In When I Grow Up, Krimstein shows us the stories of these six young men and women in riveting, almost cinematic narratives, full of humor, yearning, ambition, and all the angst of the teenage years. It's as if half a dozen new Anne Frank stories have suddenly come to light, framed by the dramatic story of the documents' rediscovery.
Beautifully illustrated, heart-wrenching, and bursting with life, When I Grow Up reveals how the tragedy that is about to befall these young people could easily happen again, to any of us, if we don't learn to listen to the voices from the past.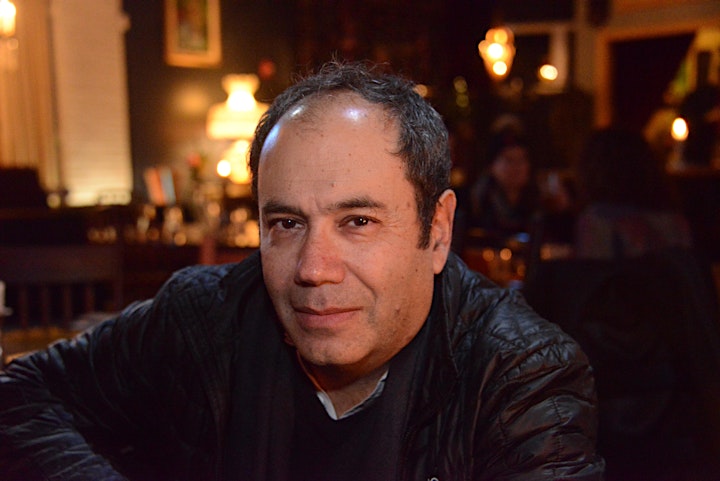 Ken Krimstein has published cartoons in the New Yorker, Punch, the Wall Street Journal, and more. He is the author of The Three Escapes of Hannah Arendt, which won the Bernard J. Brommel Award for Biography and Memoir, and was a finalist for the Jewish Book Award and the Chautauqua Prize, and also of Kvetch as Kvetch Can. He lives and writes and draws in Evanston, Illinois.
Molly Crabapple is an artist and writer based in New York. She is the author of two books, Drawing Blood and Brothers of the Gun (with Marwan Hisham), which was long-listed for a National Book Award in 2018. Her reportage has been published in The New York Times, New York Review of Books, The Paris Review, Vanity Fair, The Guardian, Rolling Stone, The New Yorker and elsewhere. Her art is in the permanent collections of the Museum of Modern Art. Her animations have been nominated for three Emmys and won an Edward R. Murrow Award.
Organizer of Ken Krimstein + Molly Crabapple: When I Grow Up
Strand Book Store was born in 1927 on Fourth Avenue on what was then called "Book Row," an area that covered six city blocks and housed forty-eight bookstores. Our founder Benjamin Bass was all of twenty-five years old when he began his modest used bookstore and sought to create a place where books would be loved, and book lovers could congregate. Ninety years and a move over to Broadway, the Strand is still run by the Bass Family and is home to four floors of over 2.5 million used, new, and rare books, a wide array of bookish gifts, and fun literary events held almost every night of the week. From the dollar carts outside to the Rare Book Room on the third floor, and cheeky graffiti-ing throughout the store courtesy of Steve "EPSO" Powers, the iconic store now stands testament a place for book lovers to explore.