Description
The focus of this two-day workshop will be implementing Singapore's problem-solving approach to instruction, and differentiating problems and tasks to meet the needs of our increasingly diverse classrooms. We have asked Dr. Yeap to spend extra time on Bar Modeling and other visual representations of problems to help our students bridge their thinking between the concrete and the abstract.
---
Dr. Yeap, in his usual relaxed and entertaining style, will model instruction, and connect instructional practice to solid education research. He does all of this in a way that allows his students to not only learn but to apply what they have learned immediately. He will use a variety of K5 mathematical tasks, including many from Math in Focus, Singapore Mathematics Primary Series, Smarter Balance Assessment items and the Common Core State Standards.
Learning Objectives:
Developing meaningful Anchor Tasks to drive instruction preparing engaging and highly effective lessons

Preparing engaging and highly effective lessons

Designing and delivering lessons that allow for remediation and enrichment

Using questioning practices that facilitate student accessibility and engagement

Using bar models to simplify problems, deepen understanding and bridge to abstract concepts
---
About Dr. Yeap Ban Har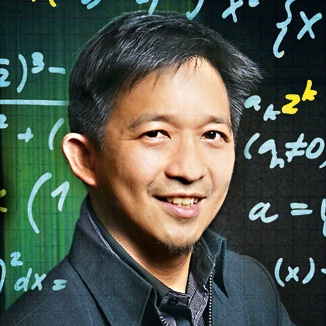 Dr. Yeap Ban Har is an established name in mathematics education and teacher professional development. He spent ten years at Singapore's National Institute of Education training pre-service and in-service educators. A leading educator, speaker and trainer Ban Har has authored dozens of textbooks, math readers and assorted titles for teachers. He has been a keynote speaker at international conferences and is currently the Principal of the Marshall Cavendish Institute – the professional development division of Singapore's #1 education publisher. Ban Har is passionate about early numeracy, problem-solving and teacher professional development.
---
Schedule:
Thursday - April 12th 8:00 am - 3:00 pm
8:00 am - Registration and Breakfast
8:30 am - Welcome and Opening
12:00 pm - Lunch
3:00 pm - Conclusion & Optional Q&A
Friday - April 13th 8:00 am - 3:00 pm
8:00 am - Breakfast
8:30 am - Welcome and Opening
12:00 pm - Lunch
3:00 pm - Conclusion
**Continental Breakfast and Lunch will be served both days
Accommodations:
The Holiday Inn has reserved a block of rooms at a discounted rate for our teachers. When calling to make a reservation just tell them t=that you are aware a block of rooms has been held for 3R Teacher Training and you will receive a discount rate of $119.00. Please check to make sure there are no better rates available prior to booking. To book a room at the Holiday Inn:
Holiday Inn Nashua
(603)888-1551
Group: 3R Teacher Training
Rate: $119.00
Organizer of K5 Problem Solving and Differentiation with Dr. Yeap Ban Har