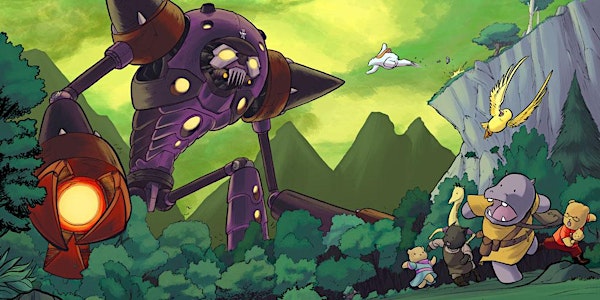 K-8 Teacher Workshop: Creating Characters: Shape/Size/Line/Color
Arts Integration Teacher Professional Development
About this event
The Kennedy Center Partners in Education Mansfield Team, comprised of the Renaissance Performing Arts Association, the Mansfield Art Center, and Mansfield City Schools, will host teaching artist and cartoonist, Jerzy Drozd for an in-person professional development workshop for elementary and intermediate educators, and administrators on Tuesday, November 2, 2021 from 4:30 PM until 7:30 PM (Dinner is included!). The location for the workshop will be the Ballroom on the 2nd floor of the Renaissance Theatre, located at 138 Park Avenue West in Mansfield, Ohio.
Learn how a cartoonist uses drawings, panel size, and crazy sound effects to immerse their readers in the story! Cartoonist Jerzy Drozd will lead teachers in an interactive workshop exploring some of the fundamental comics storytelling principles, and connecting those principles to ELA standards and content. The workshop appeals to a variety of learning modalities, while exploring how shape, size, line, and color are used to convey meaning in comics.
This workshop is most valuable for teachers of grades K-8.
Jerzy Drozd is a member of the Ohio Arts Council's Teaching Artist Roster, and has over a decade of experience in classroom management and arts/curricula integration. In addition to his professional development workshops, he leads cartooning workshops for children, teens, and teachers who want to bring comics to their classroom. Jerzy wrote and drew Science Comics: Rockets with his wife, Anne Drozd, and is one of the artists of The Warren Commission Report.
Jerzy began his work as a teaching artist in 2007 when he served as the lead teaching artist for the ArtServe Michigan's Literacy Arts Comic Book Project, in which he visited 10 Detroit public schools to teach students how to make comic books. He has since led workshops and classes throughout Michigan and and across North America, as well as at The John F. Kennedy Center for the Performing Arts.
Attending this workshop provides 2 contact hours towards CEU credit. For more information, email maddie@mansfieldtickets.com.
This event is free thanks to the generosity of our sponsors, Charles P. Hahn, CFP and the Ohio Arts Council.
Important Information: We have joined with performing arts venues in Ohio and around the country to implement a safer return to full-capacity live indoor performances this fall by requiring all audience members over the age of 12 to be fully vaccinated against COVID-19 or provide proof of a negative COVID-19 test; all patrons, regardless of vaccination status, are required to wear masks while in the building. Please send to maddie@mansfieldtickets.com or bring to the workshop.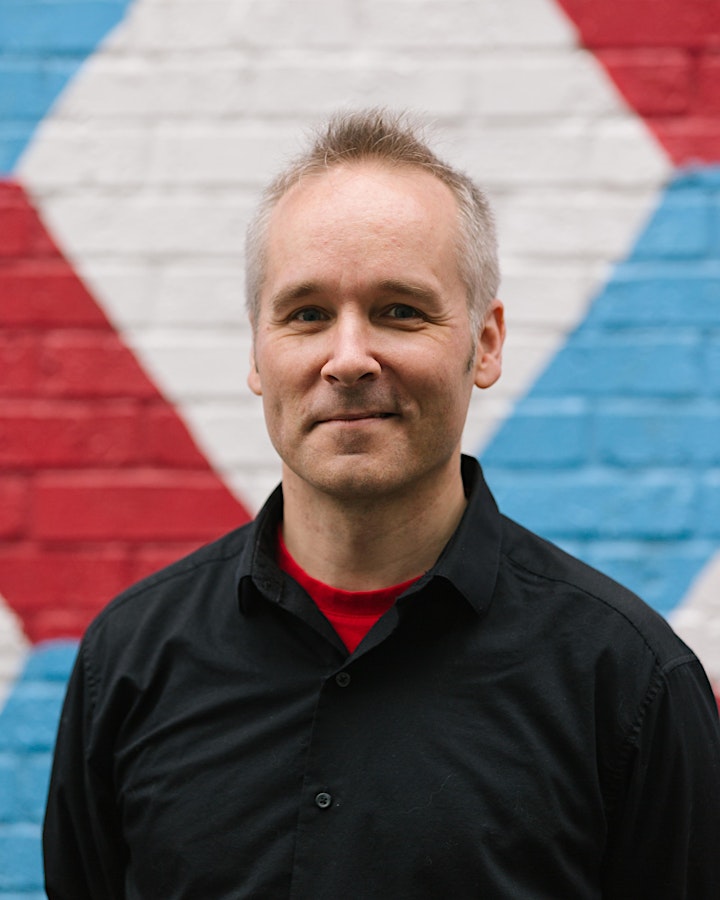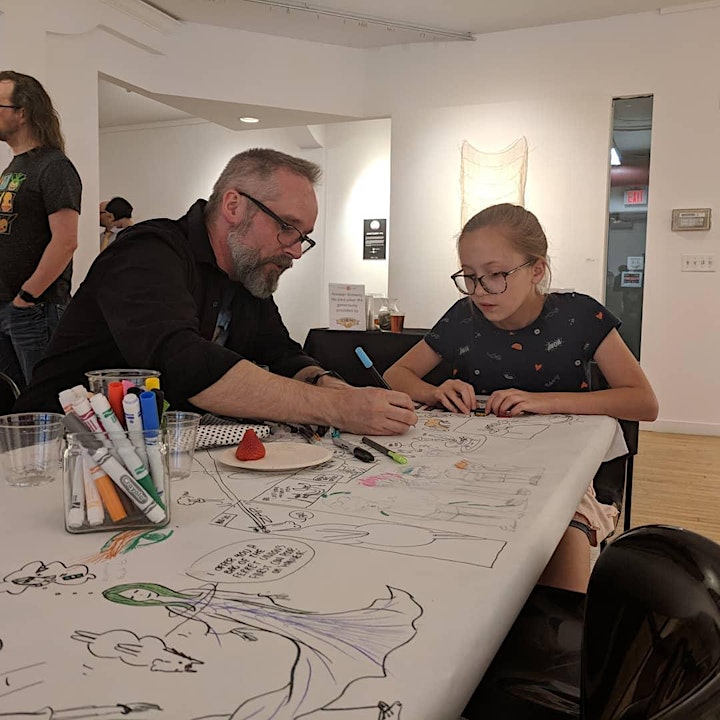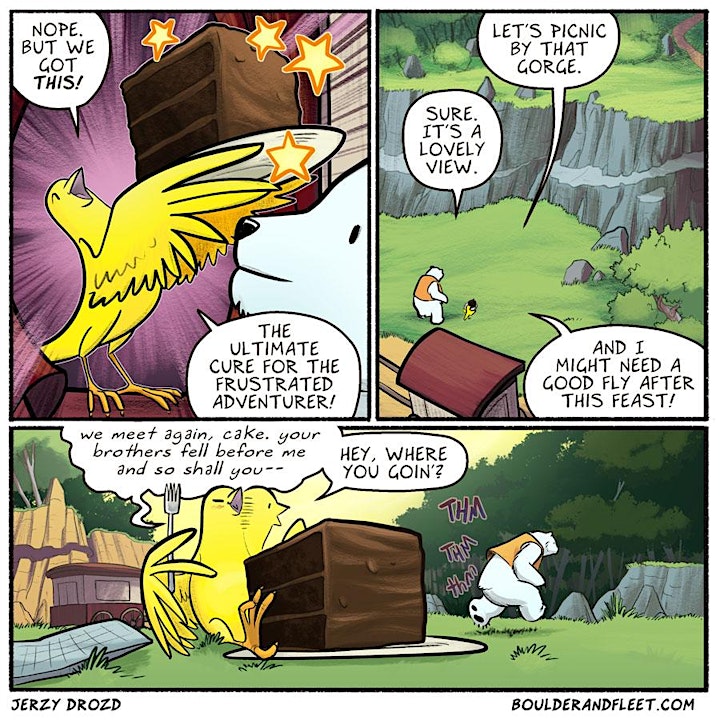 Organizer of K-8 Teacher Workshop: Creating Characters: Shape/Size/Line/Color
The Partners in Education program of the John F. Kennedy Center for the Performing Arts is designed to support local school systems by providing professional learning in the arts for teachers. Workshops are open to any area teacher or school administrator, and are a fun, valuable opportunity to gain contact hours towards Continuing Education Credits (CEUs). Inducted in 2010, the Mansfield team is one of less than 100 partnership sites in the nation. The Ohio 2010 team is generously sponsored by Charles P. Hahn of Cleveland Financial, with additional funding from the Ohio Arts Council.