Description
Join us for a high energy session with Professor of Entrepreneurship Paul Kewene-hite, INSEAD Business School.

In this masterclass we will cover:
Identify where you are on your entrepreneurial journey and how to progress from there
Whether your business is just an idea, newly incorporated or needs funding to get to the next stage, this masterclass can help you identify obstacles and provide execution-based strategies to clear the path toward success.
Pitching is a priority. Enough said. Come

to learn how to nail yours. Not one time or sometimes.

Everytime

.
About Professor Paul Kewene-hite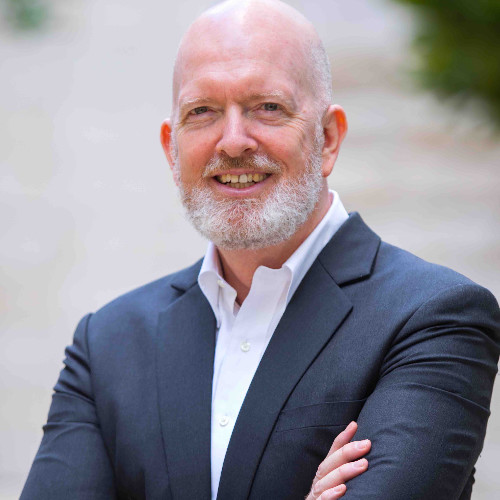 Paul is multiple time winner of the INSEAD Dean's Award for Excellence in Teaching. He is the creator of INSEAD's Startup Bootcamp. Paul teaches entrepreneurship courses and is the lead professor on INSEAD's popular elective "Your First Hundred Days" which teaches students how to turn around a failing company.

Paul has decades of work experience with start-ups, major technology companies, investment capital, consulting, and government initiatives. He has successfully worked in every corner of a technology company from answering the telephone and emails in technical support to finance to sales and business development to CEO.

At INSEAD he is an Affiliate Professor of Entrepreneurship and Family Enterprise based in Singapore. He teaches on all of INSEAD's campuses for all programs including MBA, GEMBA (Global Executive MBA), TIEMBA (Tsinghua INSEAD Executive MBA), and Executive Education. He continues to consult to companies around the world. Paul is a graduate of Harvard University. He is married and has three children.
About JustCo
JustCo is Singapore's largest co-working space in the Central Business District (CBD). JustCo was established to meet the growing demand for creative, collaborative workspaces integrating lifestyle, community, and technology into the work environment. It offers an open and dynamic environment which includes an expansive common area for networking and collaboration, as well as a games room for clients to relax and unwind. Clients have the flexibility of getting a desk or a dedicated and secured studio space with access to all shared facilities.