Description
Join us for our second and quarterly installment of "State of Miami's Tech Hub, Real vs. Hype | Q2". We are talking about entrepreneurial growth activities in tech or the lack thereof, challenges, and the solutions to move us forward. No warm and fuzzy kumbaya banter, just the real of it all - so we know what to fix and how to go forward with clarity. You have a voice in the matter, so join us. See you there, it's a great networking opportunity for innovators! Moderated by Andrew Quarrie, Founder of Jurnid
Guest Panelists
---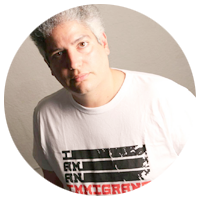 Faquiry Diaz Cala - President and CEO, Tres Mares Group Inc.
Faquiry Diaz Cala is a venture capital and private equity investor in the Latin American and US regions. He is the President and CEO of the Tres Mares Group Inc. an innovation driven holding company that invests and co invests alongside successful venture capital, private equity funds and multilateral organizations throughout Latin America and the US.
---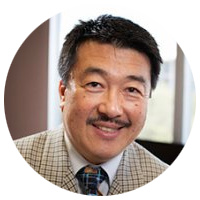 Mitsunori (Mitsu) Ogihara received his Ph.D. in Information Sciences from Tokyo Institute of Technology in Tokyo, Japan in 1993. He is presently a professor of computer science at the University of Miami. At UM he also directs the Data Mining Group in the Center for Computational Science, a university-wide organization for promoting computing research through the provision of computing facilities and consultation. He also holds appointments in the Department of Electrical and Computer Engineering, the Department of Music Media and Industry, and in the Center of Aging. Prior to joining UM in 2007 Mitsu was a faculty member of computer science at the University of Rochester, Rochester, NY, where he was department chair from 1999 to 2007. He conducts research in complexity theory, data mining, bioinformatics, music information retrieval, and network algorithms. He owns two patents and has published three books and nearly 200 research papers. He is on the editorial board for Theory of Computing Systems and for International Journal of Foundations of Computer Science and has served on many grant panels and program committees.
---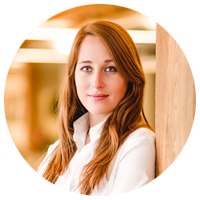 Mary Wolff - CEO/Co-Founder, Tap.tl
Mary Wolff is the CEO & Co-Founder of taptl, a startup that invented digital glass touch screens, and the Co-Founder of Siloette, an on-demand booking platform for exotic dancers.Mary is an attorney turned entrepreneur, graduating from the University of Miami School of Law. She led taptl through Prosper, an accelerator for women-led startups, to a $50,000 grant, and won fourth place at SXSW ReleaseIt!.
---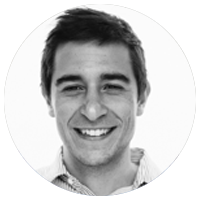 Nico Berardi - Director, AGP Miami
Nico Berardi (Argentina, 1988) is Managing Director at Accelerated Growth Partners; an angel investor network based out of Miami, FL. He has been commissioned by Knight Foundation to bridge the funding gap that Miami entrepreneurs face. The goal of the Knight Foundation grant is to ensure an efficient angel network to then pursue the structuring of a local Series A venture capital fund. AGP has grown to 80+ Members, made 21 investments totaling U$4.2M. Nico is currently completing his Kauffman Fellowship. Previously, Nico was Chief Executive Officer – U.S. at TECHO until December 2013. Nico's involvement with TECHO began as a volunteer in 2007 in Buenos Aires when the organization had just begun operations. After four years of consolidating the Argentina team, Nico joined the fundraising team in the US as Director of Development. His focus was to develop continental alliances with companies based out of Miami and New York. He was also in charge of further expanding networking opportunities to high net worth individuals with an interest in Latin America. After one year, he began leading the team as CEO. Under his leadership fundraising doubled and team tripled while assuming new challenges. These challenges were to leverage communicational opportunities, generating strategic partnerships with Universities & other non-profits, and fostering massive and thoughtful volunteer engagement in the U.S. He has spoken at the Global Economic Symposium, TEDx Miami, The Atlantic Start-up City, the Center for Hemispheric Policy and the Americas Society / Council of the Americas. He has participated in the Kellogg Innovation Network, Clinton Global Initiative, and the PODER Business Awards among other conferences. He has been selected as a Young American Leader by Harvard Business School, Top 100 Innovators of Argentina by BGH, Gamechanger by the Miami Chamber of Commerce and showcased at Yahoo! The Innovators series. Nico studied Economics at Universidad Torcuato DiTella in Buenos Aires. He received an honorable mention for his graduating thesis which modeled the incorporation of e-commerce to traditional search models. He previously lived five years in Mexico and four years in Venezuela where he went to international schools. He has a broad profile combining his social activism with a strong interest in academic literature, sports and several music instruments.
---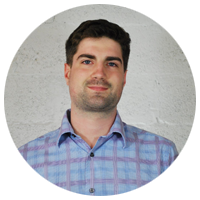 Peter Kovach - Director, Mentor Day
Peter Kovach currently works on MentorDay, a movement determined to make high impact mentorship more accessible for Start-Ups and Entrepreneurs. MentorDay has facilitated over 60 FREE mentorships in its first 2 months. Peter worked as an associate with Building.co, a collaborative workspace for growing Tech Companies, and graduated Ironhack, an 8 week intensive web development bootcamp. Peteralso works with the WIN Lab, Miami's first women's accelerator program. While in college, Peter founded K.E.Y. NOLA, an organization designed to improve financial literacy skills for underserved youth in New Orleans, and worked for Google as a Community Leader, assisting small businesses reach potential online customers. Peter is a graduate from Loyola University New Orleans with BA in Economics.
---
Schedule
6:30-7pm - mingle/hello time
7-7:35pm - panelist interview
7:35-8:30pm - Q&A from the audience (you) - bring your questions!!
Official social media hashtag: #techhubmiami.
Refreshments and fancy snacks served. Limited seating. 6:30pm sharp.
Our amazing sponsors!