Description
Join us for our next installment of "Miami's Tech Hub, Real vs. Hype". We are talking about entrepreneurial growth activities in tech or the lack thereof, challenges, and the solutions to move us forward. No warm and fuzzy kumbaya banter, just the "real" of it all - so we know what to fix and how to go forward with clarity. We are a community, you have a voice in the matter, so join us. See you there, it's a great networking opportunity amongst other innovators like yourself. Moderated by Andrew Quarrie, Founder of Jurnid
Our Panelists
---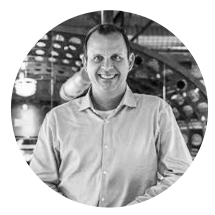 Nicolas Scafuro - VP & MD Latin America, Kayak
Over 20 years of experience in leading online consumer business strategies. Demonstrated expertise in developing products, building audiences, partnerships and monetizing services on the web. A Strong network of contacts, especially across Latin American markets. Speaks fluently Portuguese, Spanish and English.

Nicolas joined Kayak as VP and Managing Director, responsible for developing and expanding its operations in Latin America. Previously at Netflix, Nicolas was part of the Product Innovation team, responsible for user subscription growth and expanding Netflix's user base on international markets. At Ask, Nicolas was VP of Monetization, responsible for overseeing strategy and operations of revenue generation initiatives across Ask. At Yahoo! he was responsible for developing new initiatives and social products for Emerging markets. Nicolas used to oversee Yahoo's Search product operations for US Hispanic and Hispanic markets in Latin America.

Prior to joining Yahoo!, Nicolas worked at IAC Search & Media in New York as a Product Manager for the Consumer Applications group (currently known as Mindspark). Before that Nicolas founded an ran for several years an online entertainment magazine in Brazil. He also gathered great experiences in retail/sales working for beverage company Inbev and marketing/technology at Microsoft.

Nicolas holds a Master Degree in Business at MIT Sloan School of Management and a Bachelor degree in Business administration from FGV.

Specialties: Internet Industry, Building and Monetizing online audiences, Search Industry, Business Development, Product Management, A/B Testing, International Product Development, User Acquisition, General Management.
---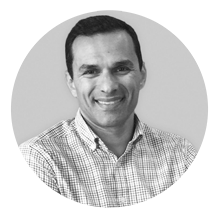 Roberto Machado - Co-founder of Market Fit
Roberto, the co-founder of Market Fit – acceleration platform offering business mentoring programs, has 20 years experience in Technology, Investment Banking, Recruitment, and Entertainment. He has built 10 startups and corporate startups in the Americas, creating successful multi-million dollar businesses. He is currently a Mentor at Google Developers Launchpad in San Francisco, working with startups from all over the world.
Roberto is also an active member of 3 large Angel Investment Groups in the US: Tech Coast Angels (LA), Pasadena Angels (LA) and AGP (Miami), taking part in all stages of the deal flow, including pre-screening, screening, deal negotiation, due diligence, investments and investors update. He has made 15 angel investments and follow-on investments so far in Consumer Products, FinTech, SaaS, E-commerce, Hardware, AR/VR, Mobility, Digital Advertising and HR Tech. He currently serves in 2 Advisory Boards in California.
Roberto has degrees in Management and in Economics (double major) from the Wittenberg University, with an exchange program at the Liverpool University. He has Masters degrees in Brazil and in France, along with a Venture Capital Executive Program at the UC Berkley Haas School of Business.
---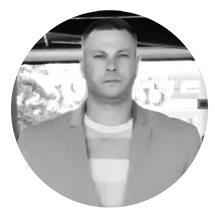 Erik Mendelson - Co-Founder of RecordGram
RecordGram is an all in one mobile producer marketplace, recording studio and social network that allows our users to create original songs with award-winning music producers for under $5 all from the palm of their hand. Our users can discover beats, write songs and shoot videos that they can share across their social networks instantly turning their friends into fans.

RecordGram breaks down social and economic barriers so that anyone, anywhere in the world can awaken their inner musician.

Our company has already received funding by globally recognized VC LightSpeed Venture Partners, New World Angels and Monique Mosley, and has world-renowned music producer Timbaland as an ambassador. RecordGram's most recent milestones include winning the highly coveted TechCrunch Disrupt Cup in 2017 and being a featured company on Apple Music's original series Planet of the Apps with super celebrity mentors Jessica Alba, will.i.am, Gary Vaynerchuk and Gwyneth Paltrow.

RecordGram is launching an Initial Coin Offering (ICO) in order to create blockchain technology based tokens that will have at least 7 utility functions including in-app transactions and to provide intellectual property rights transparency. Visit: http://tune.recordgram.com
---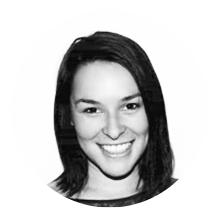 Emily Schumm - Data Scientist
Emily Schumm is a data scientist whose passion is taking data-driven analytics and making them actionable and tangible for business teams. She pursues this passion by embedding herself in commercial teams where she can give data analytics commercial context, using a variety of technologies, such as Python, Tableau, cloud analytics, and sometimes good ole' Excel. Emily has also spent over 100 hours in the classroom, teaching working professionals Python coding and data science skills, as well as speaking at Black Hat (2015, 2016) and the Open Data Science Conference (2016). While her career started in cybersecurity, she has recently moved to Miami to support the commercial teams at Southern Glazer's Wine & Spirits, the USA's largest wine and spirits distributor. In her free time, she likes to box and watch British murder mysteries on the BBC.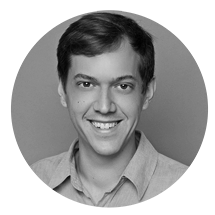 Andrew Barnard - Co-Founder, BitStop http://bitstop.co
---
Schedule
6PM - 6:30PM - Mingle/snacks/hello time
6:30PM - 7:30PM - Panel Discussion
7:30PM - 8:00PM - Q&A from the audience (you) - bring your questions!!
Official social media hashtags: #jurnidsessions #realvshype #miamitechrealvshype
Refreshments. Limited seating. Networking starts at 6:00PM sharp.
---
---
Startup Spotlight

Our Sponsor

Organizer of Jurnid Sessions// State of Miami's Tech Hub| Real vs Hype