Description
Profs At The Pub, An Engaging, Free Speaker Series Featuring UCSB Professors At Santa Barbara's Favorite Watering Holes.


Doing Good versus Doing Right; Medical Ethics in the ER
Jason Prystowsky '05 MD, MPH
A brief overview of medical ethics theory and then interactive case studies of ethical dilemmas in the emergency department
406 E Haley St, Suite 3, Santa Barbara, CA 93101

Wednesday, June 26, 2019
6:00 - 7:30 p.m. The program will begin at approximately 6:20 p.m.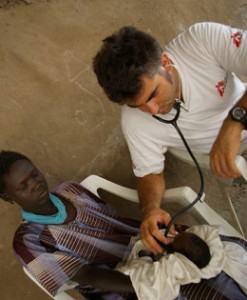 Jason Prystowski '05 MD, MPH
Jason Prystowsky MD, MPH, is a local practicing emergency physician at Cottage Health Systems. He is the medical director of Santa Barbara City Fire Department, the medical director of Doctors Without Walls - Santa Barbara Street Medicine, co-chair of the Santa Barbara Cottage Hospital Ethics Committee, and the academic coordinator for UCSB Medical Humanities Initiative. He worked in clinical medicine, public health, and humanitarian aid in conflict all over the world including Sudan, Uganda, Congo, Haiti, Mongolia, India, Ghana, Honduras, Nicaragua, Guatemala, The West Bank, The Navajo Nation, and more. He lives in Santa Barbara with his wife, son, and dog. He is UCSB alumn - Go Gauchos!!
Media Sponsor