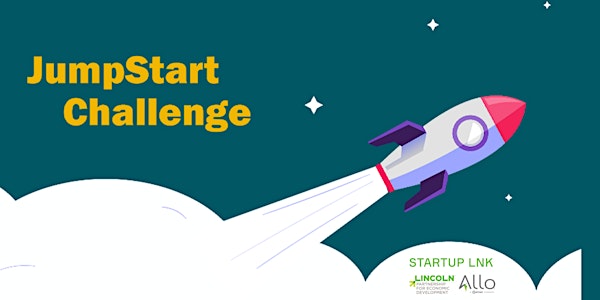 JumpStart Challenge Kickoff
Have you wanted to start a business, but haven't found the right idea? Interested in exploring new business concepts? This is your chance!
When and where
Location
The Mill @ Telegraph 330 South 21st Street Lincoln, NE 68510
About this event
It's undeniable; every company has business hurdles they're facing in the workplace every day. Businesses spin their tires to find solutions to these issues, and now, we're asking them to bring those issues to the table for you to solve.
It doesn't matter who you are, or where you're from; all you need is a crazy creative mind, fiery passion, and a little courage to join in the JumpStart Challenge. Who knows? Your brilliant idea could change the entire landscape of the industry. How about that for opportunity?
The JumpStart Challenge connects corporations with entrepreneurs to solve problems and spin out new startups!
Here's how it works:
At the kickoff event, our two industry challenges will be presented. ALLO will reveal a broadband industry challenge and the University of Nebraska Athletic Department will reveal a sports tech focused challenge.
Social and networking time will follow the challenge presentations!
Come up with a solution? Come back on October 7th to pitch your idea (separate registration). ALLO and the University of Nebraska Athletic Department will pick the winners based on who has the most viable solution to the problem presented! Winners get a $1000 cash prize, free coworking at Turbine Flats or FUSE Coworking, free internet from ALLO and, most importantly, the opportunity to partner with ALLO or the University of Nebraska Athletic Department to take the winning idea to the next level!
More information can be found at www.jumpstartchallenge.com/lincoln or contact Christina Oldfather at coldfather@selectlincoln.org.
Brought to you by ALLO, the University of Nebraska Athletic Department, and the Lincoln Partnership for Economic Development.