About this Event
This is a great opportunity to learn about the benefits of juicing and cleansing from Juice Basin's founder Regine Flimlin.
There are many health benefits to juicing and cleansing. It can help with specific problems like food allergies, nutritional challenges and existing medical conditions. Regine is an expert in targeting these diverse issues and is open to suggestions from you to discuss certain topics in more detail.
The $45 admission includes a $300 electronic horizontal juicer as well as a smaller travel sized manual juicer, so you can continue juicing at home right away with some of the best equipment available.
All proceeds of this fundraiser event will benefit Interfaith Neighbors which owns and operates the Kula Urban Farm and next door Cafe.
Interfaith Neighbors is here to assist those less fortunate among us to meet life's basic necessities, while seeking to improve the quality of life for individuals and families and the communities in which they live. Over the years, their services have grown to now include seven distinct programs serving all of Monmouth County. Please visit www.interfaithneighbors.org for more information.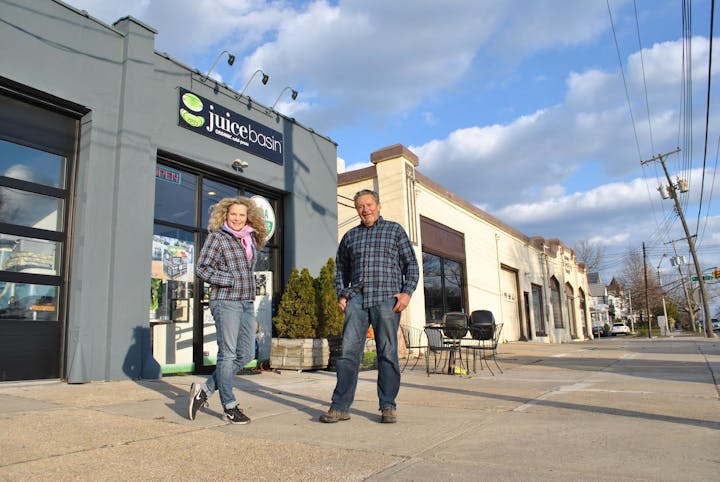 Regine Flimlin and Enrique Wegel in front of their Juice Basin Location on 805 4th Ave. in Asbury Park, NJ. They have two more locations in Jersey City and Montclair. Store opening times can be found on juicebasin.com.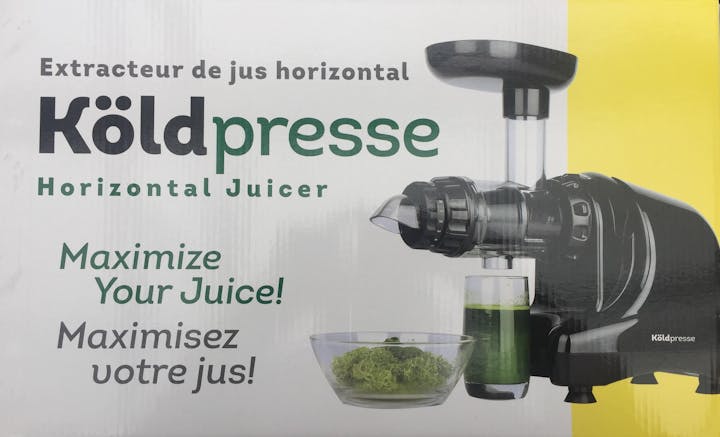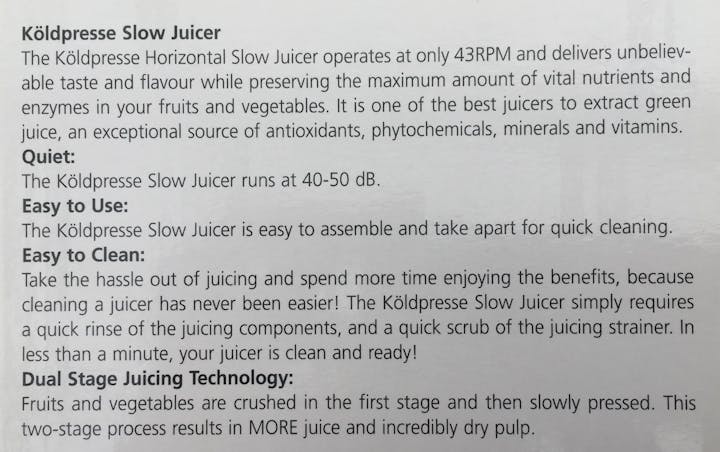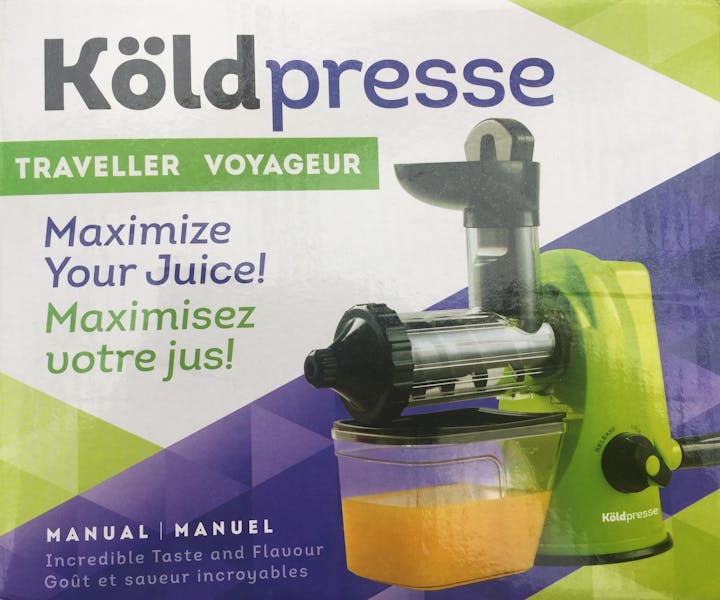 The Koldpresse horizontal slow juicer can be used for fruit, vegetables and grasses and also has a pasta maker nozzle. A bonus travel size manual juicer is also included in the box.