Description
Saturday, September 23, 2017
Want to really understand the why's and how's of how the law affected your ancestors? Then you've got to register today, to hear from the amazing Judy G. Russell!
Come experience what it's like to learn from an expert in law and genealogy. You'll marvel at what you gain from her daylong series of classes. Judy's vast knowledge of genealogy and the law will help you begin to understand what your ancestors' lives may have actually been like. It's a virtual goldmine for anyone serious about family history research.
The seminar is being held in the ADA accessible, Goldman Theater at the David Brower Center in downtown Berkeley. This beautifully finished theater features natural bamboo walls and plush raised theatrical seating. Key features include a hi-definition digital video and custom designed sound reinforcement by Meyer Sound.
It's also convenient: In addition to an onsite public parking garage, the Brower Center is one block from the Downtown Berkeley BART and multiple bus lines.
Included with your admission are a wonderful lunch and assorted beverages available throughout the day. Doors open at 9:00.
Topics of Presentations
9:45 Facts, Photos and Fair Use: Copyright Law for Genealogists
Understanding what is and isn't copyrighted and what genealogists can and can't use is the key to staying out of trouble and to protecting our own work. Learn about what copyright is, and what it isn't.
11:00 Martha Benschura – Enemy Alien
Not all our ancestors were naturalized. The ones who didn't suddenly became suspect when war divided their native countries from their new residences, creating the kinds of records genealogists love.
12:00 LUNCH
1:00 Rogues, Rascals and Rapscallions: The Family Black Sheep
Playing detective in court records can unmask those black sheep every family has – and it's fun! Learn to understand the criminal process in both federal and state courts and how to find the records to put meat on the bones of the skeletons in your family's closet.
2:15 ABCs of DNA
New to the idea that DNA can help with genealogy? Learn about the three major test types - YDNA, mitochondrial (mtDNA) and the new autosomal DNA testing - and see what each offers to the genealogist.
About Judy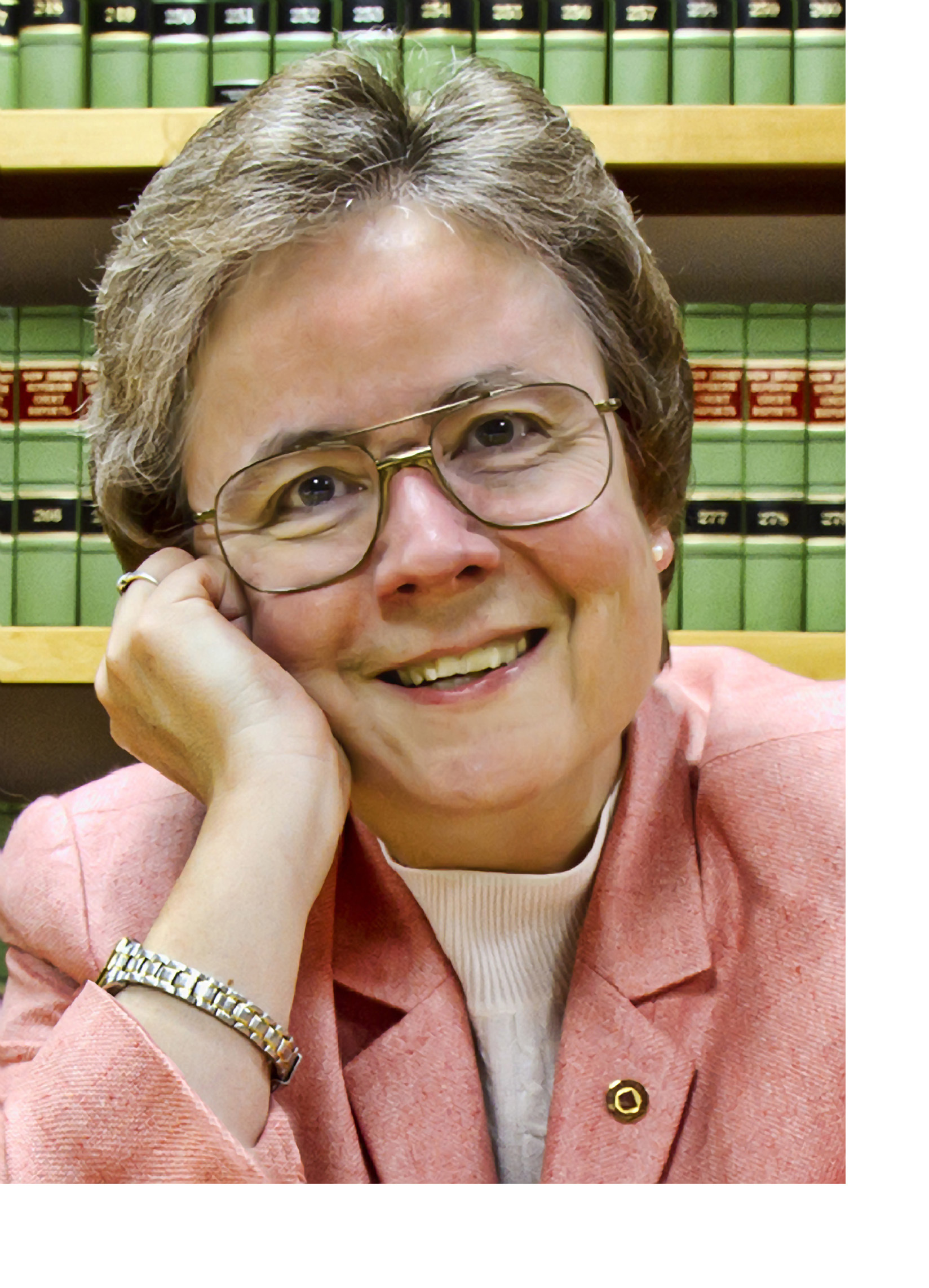 Judy is a genealogist with a law degree and the creator of The Legal Genealogist. She helps people understand the often-impenetrable legal concepts and terminology that are so important to family historians. Judy helps you understand the context in which events took place and how records were created to bring the past alive for you.
Judy holds Certified Genealogist (CG) and Certified Genealogical Lecturer (CGL) credentials from the Board for Certification of Genealogists, and is a member of the National Genealogical Society and the Association of Professional Genealogists. www.legalgenealogist.com.
REGISTRATION INFORMATION:
Register before July 31, to confirm your seat at the the Early Bird Special pricing. Seminar size is limited so do register now.
This event is available to CGS Members and non-members.
Pre-registration is required.
*Seminar fee is non-refundable.
Use the convenient, on-site Oxford Garage for only $17/day maximum (after 4 hours). The Oxford Garage is an underground parking facility located at 2165 Kittredge Street (West of Oxford Street) beneath the Oxford Plaza/David Brower Center complex, with pedestrian access from Allston Way, Oxford Street, and Kittredge Street.
Organizer of Judy G. Russell: The Legal Genealogist Seminar
The CGS library will be re-opening June 30 on a limited basis for library visits – read all about it!  Also see more background on our reopening plans.
________________________________________
 Connecting people to their diverse family heritage

Whether you have Gold Rush ancestors or have no family connection to California, you will find extensive support for your genealogy research at the California Genealogical Society (CGS) in Oakland. The society offers research services, online indexes and databases, and a research library housing over 38,000 reference materials from California, the United States, and around the world. CGS is a 501(c)(3) nonprofit corporation. The library is conveniently located in Uptown Oakland, one block north of the Paramount Theatre, at 2201 Broadway, Suite LL2. We are three blocks from the 19th Street BART Station.
Phone: (510) 663-1358 
Non-Discrimination Statement
The goal of the California Genealogical Society is to connect people to their family heritage and to promote a spirit of diversity and inclusivity for our members and patrons. The California Genealogical Society does not tolerate discrimination in any form. 
Courtesy Request
In order to maintain a welcoming and healthy environment, please refrain from using scented products at CGS events or in the library.
Photography Notice
California Genealogical Society (CGS) may take photographs, audio recordings, and video footage in our library, classrooms or events for historical records or publicity purposes.  If you do not want to be photographed or filmed, it is the individual's responsibility to 'opt out' by notifying the event leader or photographer at the event.