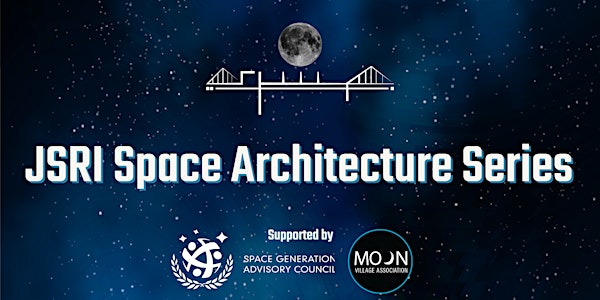 JSRI Space Architecture Series: Foundations of Space Architecture
JSRI is hosting a Space Architecture webinar series featuring distinguished speakers this month as part of our ongoing competition!
About this event
The Jordan Space Research Initiative is hosting a webinar series focusing on Space Architecture over the month of August as part of the ongoing JSRI Space Architecture Design Competition.
This series will feature space architects who will present their work and design considerations, giving our competition participants a chance to learn from experts in the field and get guidance on their ongoing designs for JSRI's space analog facility.
We are happy to announce our second invited speaker:
Aastha Kacha, the founder of AAKA Space Studio is a space architect who aims to develop the next generations of space habitats accompanied by affordable building solutions using deployable origami. She has received several prestigious awards like Global Icon Award - India's youngest Icon in Space Architecture, President Honour Award, Innovative Category Selection- Mangala (The Martian Habitat), "Lunar Base contract Award" from NASA Space Academy, Aviation Champion award, Top Women in Aviation on Linkedin, was nominated in Forbes 30 under 30 and other International and National accolades in design. She has given 3 Ted Talks on Space Architecture and Application of Artificial Intelligence in Space Architecture. She is also a member of the Space Architecture Technical Committee (SATC) and Architectural Concept Developer at Mars Society of Canada.
Join us for our webinar this Wednesday at 6pm EEST (Jordan time) to learn more about the foundations of space architecture! The webinar series is open for everyone to join, however JSRI competition participants will be given priority to ask questions during the Q&A.
How to join?
Click on link below to join.
https://us02web.zoom.us/j/85826012502
The webinar will be moderated by Jude Alsaadi, JSRI team member, and supported by the Moon Village Association as well as the Space Generation Advisory Council.
Stay tuned on our social media channels (@jsri2space) as we announce more speakers over the coming month!