Join ICEC at the "Partnering to Transform Global Cancer Care" Reception
Sales Have Ended
Ticket sales have ended
Thank you for your inquiry. Please contact info@iceccancer.org for last minute RSVP's to this event. In emergency, please call 301-461-3420.
Sales Have Ended
Ticket sales have ended
Thank you for your inquiry. Please contact info@iceccancer.org for last minute RSVP's to this event. In emergency, please call 301-461-3420.
Description
Partnering to Transform Global Cancer Care: an evening reception
The Board of Directors of the International Cancer Expert Corps cordially invites you to a special evening cocktail reception to learn more about the compelling work of the ICEC.
Evening Program
6:00 PM Cocktails and Hors d'oeuvres
7:00 – 7:30 PM ICEC Presentations
7:30 – 8:00 PM Dessert - Informal Q & A
Presenters
C. Norman Coleman, MD, DSc (h.c.) FASTRO
Senior Scientific Advisor to ICEC

Nelson Chao, MD
Donald D. and Elizabeth G. Cooke Professor
Chief, Division of Hematologic Malignancies and Cellular Therapy/BMT
Director, Global Cancer, Duke University
John "Mac" Longo, MD
Medical College of Wisconsin, Radiation Oncology
"Walking Forward" South Dakota, National Cancer Institute's (NCI) Center to Reduce Cancer Health Disparities (CRCHD)
Onyinye Balogun, MD
Assistant Professor of Radiation Oncology at Weill Cornell Medical Center
Global Health Programs in Armenia and Gabon
Danielle Rodin, MD *invited
Radiation Oncology Resident, University of Toronto
GlobalRT
Global health clinical programs in Malawi and Cambodia
Silvia C. Formenti, MD
Chair of Radiation Oncology, Weill Cornell Medical College
Radiation Oncologist-in-Chief at New York-Presbyterian/Weill Cornell Medical Center
Poster Presentations
Indigenous Populations
Technology: Needs and Strategies to Address Challenging Environments
Career Paths: Developing Global Health Careers

RSVP is required
Questions? Please email ICEC at info@iceccancer.org or call 301-461-3420

Corporate sponsorship opportunities are available: Please contact ICEC at development@iceccancer.org
or donate now!

On behalf of the ICEC Board of Directors and Staff, we look forward to seeing you soon.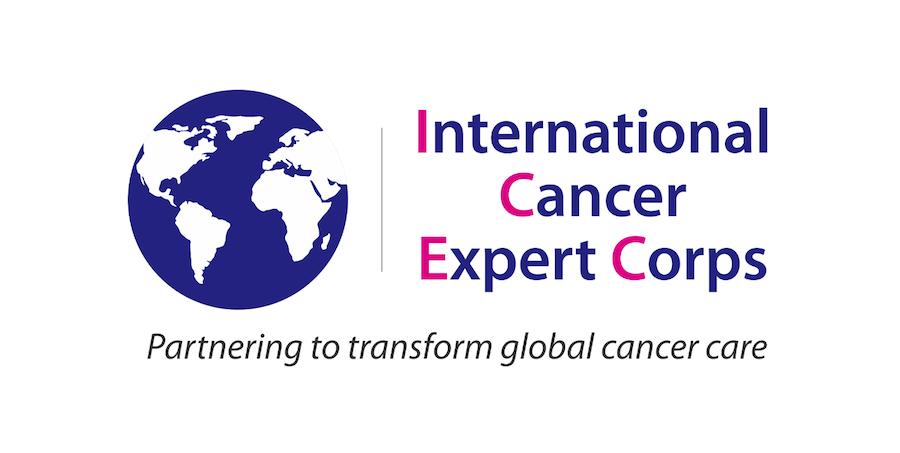 ABOUT ICEC
The ICEC is a non-governmental organization 501(c)3 registered in the US with the mission of improving the outcome of cancer care to the underserved in challenging environments such as those found in low- and middle-income countries (LMICs) and to indigenous populations in geographically underserved regions in upper-income countries (UICs). ICEC uses a network of global and multi-sectoral partnerships to build the human capacity and capability to establish sustainable cancer programs that function at world-class standards. The global network of ICEC Experts provides innovative and sustainable training and mentoring of ICEC Associates to achieve resource-appropriate multimodality cancer-care using guideline- and protocol-based education and training in the resource-poor settings. ICEC was created in response to recognition by the World Health Organization and United Nations that the burden of non-communicable diseases, including cancer, is increasingly falling on low- and middle-income countries. Over 75% of the cases of cancer will occur in these underserved settings where resources may be poor to non-existent. The burden of cancer impacts not only the lives of patients and their families but also communities and countries because of the huge physical, emotional, financial and political toll.
Questions? Contact the ICEC at info@iceccancer.org or call 301-461-3420