Description
The biggest change the home healthcare industry has seen in decades, the Patient-Driven Groupings Model (PDGM), will go into effect January 1, 2020. Understanding the imminent payment changes and then implementing the operational strategies necessary to survive will be critical. These one-day, interactive seminars are designed to help you identify the areas of risk and opportunity for your organization, and provide guidance on how to implement the operational changes that will enable your agency to thrive in the new world of PDGM.

You will learn:

The PDGM impact numbers that matter most, along with operational strategies to ensure proper reimbursement
Specific actions to take for each PDGM risk factor, including coding, non-groupable diagnoses, LUPA avoidance and management, chronic care management, and therapy management
How to drive growth for your organization through institutional referral strategies and the use of specialty programs, including wound care and complex nursing
Attendees will earn 7 hours of continuing education credits from the American Nurses Credentialing Center.
Speakers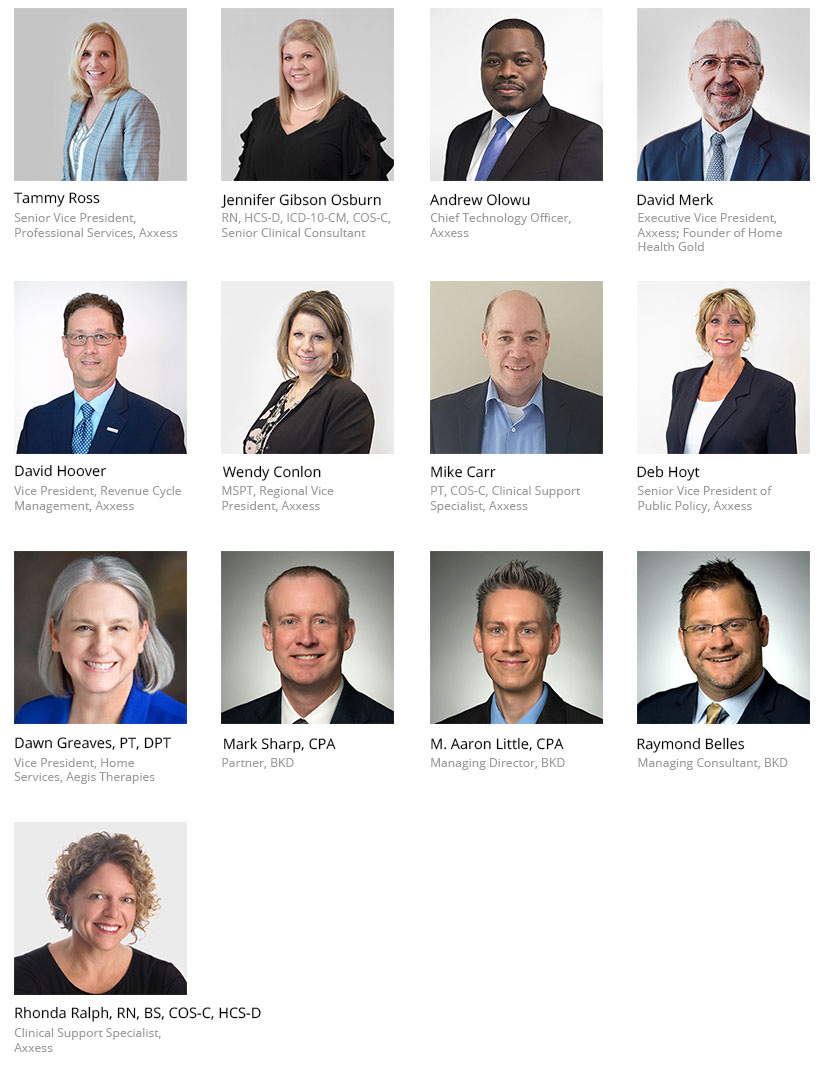 Organizer of Join Axxess on Your Journey to PDGM Success
Axxess is the fastest-growing home healthcare technology company, providing solutions that improve care for more than 2 million patients in North America and are trusted by more than 7,000 organizations. Axxess offers a complete suite of easy-to-use, innovative software solutions, empowering home health, home care and hospice providers to grow their business while making lives better. The company's collaborative culture focused on innovation and excellence is recognized nationally as a "Best Place to Work."