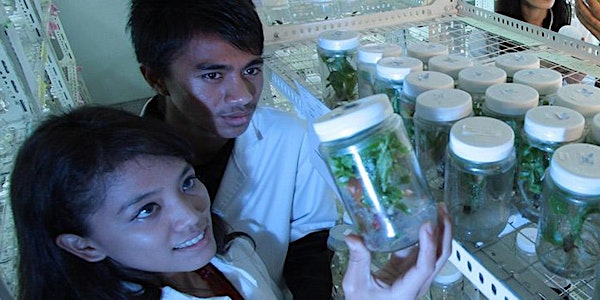 John Ioannidis: Reproducible and Useful Research
Reproducible and Useful Research: Building Trust in our Science
When and where
Location
ARC Ballroom B, UC Davis Activities and Recreation Center 760 Orchard Road Davis, CA 95616
About this event
The UC Davis Forums on the Public University and the Social Good is pleased to announce that our second Forum for the 2018-2019 season will take place on Tuesday, January 29, 2019. This Forum will feature Dr. John Ioannidis, the C. F. Rehnborg Chair in Disease Prevention, Professor of Medicine, and Professor of Health Research and Policy, Stanford University.
In his lecture, Professor Ioannidis will discuss issues pertaining to the reproducibility of methods, results, and inferences for various types of scientific investigation. He will give an overview of the current status of reproducibility in research, discuss other components of research that may enhance its utility, and propose ways to correct current deficiencies.
The lecture will take place from 3 to 4:30 PM in ARC Ballroom B. A reception and light refreshments will follow.
_________________________________________________________________________________________________________
John Ioannidis holds the C.F. Rehnborg Chair in Disease Prevention at the School of Medicine, Stanford University, where he is also Professor of Medicine, Professor of Health Research and Policy, and Professor (by courtesy) of Biomedical Data Science. Naming him to its Brave Thinkers list of 2010, The Atlantic magazine declared that Professor Ioannidis "may be one of the most influential scientists alive." His 2005 paper "Why Most Published Research Findings Are False" has been the most-accessed article in the history of the Public Library of Science, garnering more than 2.5 million hits. Current citation rates suggest that he is among the 10 scientists worldwide who are currently the most commonly cited. Over his highly distinguished career, Professor Ioannidis has held positions at NIH and Johns Hopkins, Tufts, and Harvard Universities, among other institutions. He has authored a great number of scientific and literary publications and served as an editorial board member or editor of many leading journals, including The Lancet, Annals of Internal Medicine, and PLOS Medicine. His pioneering work has been widely recognized, most recently through an Epiphany Science Courage Award and an Einstein Fellowship, both in 2018. He is a member of the National Academy of Medicine and numerous other prestigious professional societies.