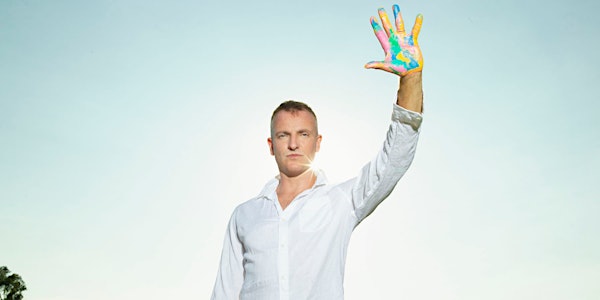 Location
The Tin Pan
8982 Quioccasin Road
Richmond, VA 23229
Joe Sumner appearing at The Tin Pan in Richmond, VA
About this event
Seating: We assign seats in order of when you purchase your tickets. All reservations are subject to a food and drink minimum of $15 per guest. Gratuity of 20% is automatically added to all food and beverage purchases.
COVID-19 Policies: As live music reopens across the country, we, along with other venues, are prioritizing the health and wellness of our guests and staff while closely monitoring all government guidelines and recommendations regarding the spread of infectious disease.
Box Office: The Tin Pan charges lower fees for box office versus online sales. Our box office is open Tue-Sat 12PM-5PM. Please visit us during those hours or call 804-447-8189.
Sometimes the clarity of a metaphor is undeniable. They play out in our dreams, dancing in front of us like a technicolor chorus line, but occasionally they are presented to us in real life…
One late night, in what amounts to just about a year ago, Joe Sumner was driving home, north of Los Angeles after a productive evening in the studio. He was almost there. The songs had come together brilliantly and he spent his time that night engaging the fun stuff- you know, the things you do right before the mix.
At the end of his ride home, he noticed an odd glow in the distance and thought, "Crazy stuff." And to bed, he went. He was suddenly awakened a few hours later as a massive column of smoke and a blazing inferno bore down upon his neighborhood. "I put my Telecaster, my wife and my kids in the car," remembers Joe. He read a tweet that said, ʻIf you live near here, your house is gone'.
"Three days until we were allowed back. We drove past over a hundred burned out houses to get to our gate. A tree was on fire, the fence was on fire. The house was completely untouched. White as driven snow. Lucky motherfucker."
"Luck is a very thin wire between survival and disaster, and not many people can keep their balance on it." -Hunter S. Thompson
For most of his life, Joe Sumner walked a tightrope that many folks would have a hard time understanding. Born of, shall we say, fairly successful artist parents in the north of England, Joe migrated before his double digits to posher London. There, he attended an all boys Catholic school, a fate that has disenchanted many from the desired intention of getting closer to God. Instead, he found music. He knew music, for sure. After all, his father was the lead singer and bassist in one of the most successful bands of all time. But it was there at secondary school that he started messing around with stuff himself. The discipline of guitar lessons and music classes didn't interest him. What did were tones, sounds, timbres and textures. Then music really found him...
"At 14, I was addicted to Nintendo when I heard Nirvana on the radio," says Joe, "Then I was addicted to grunge and everything in its orbit. I went to the country to study for my big exams. Instead, I listened to Bleach on repeat for 3 months straight. I started a band when I got back to school. We were called ʻAustralian Nightmare' We played a show at lunch break in the theatre. I wore a leopard print dress. The show was not well received."