Joe Gransden returns to Callanwolde, now alongside his full 17-piece band and special guest Robin Latimore!
About this event
Joe Gransden & His Big Band + Robin Latimore
Callanwolde Fine Arts Center and Ameris Bank excited to bring another outdoor concert on November 6th, featuring Joe Gransden & His Big Band and Robin Latimore! This is a great way to spend time with friends, unwind, and enjoy an evening of live music. Guests are invited to bring a blanket and a picnic and enjoy these concerts surrounded by the natural beauty of the Callanwolde Estate.
Doors open at 6:30 PM
Concerts begin at 7:30 PM
Concerts conclude by 9:30 PM. 
Responsible Distancing Guidelines
Safety is the primary concern at Callanwolde. We will be implementing a new, socially distant, seating "pod" structure. Parties will be seated comfortably within each pod and will be 6 ft from all other pods. Please purchase tickets as a group, based on your entire party size, to ensure the correct pod size. Please check out this explainer video to learn more.
Joe Gransden & His Big Band
The Joe Gransden 16 Piece Big Band is quickly becoming one of the busiest groups on the jazz scene. Originally formed in 2009 Joe and the guys have continued to build momentum and are performing numerous shows around the country. The bands new release entitled "It's A Beautiful Thing" has sold incredibly well and is getting radio air play all over the world! The cd was recorded live at Cafe 290 in Atlanta Georgia where the band holds a steady gig the 1st & 3rd Monday's every single month. "The Big Band truly has its own sound and really swings!" Says Gransden, "I attribute that to the arrangements that were all written by jazz trombone great Wes Funderburk! It's such a pleasure to front a band of top musicians that can interpret Wes's arrangements perfectly! These guys are the best!"
Robin Latimore
Robin started singing as a little girl for devotion at her mother's revival services and in church. She is no stranger to R & B, Rap, Country Western, and other alternative genres. She is heavily influenced by her idols Phyllis Hyman, Layla Hathaway, Oleta Adams, The Clark Sisters, Kim Burrell, Maysa, and Jennifer Holiday and has shared the stage with jazz greats Johnathan Butler, Rachelle Ferrell, Michael Franks, Phil Perry, and Jeff Lorber.
-
Parking
Parking is free and on-site for VIP Table guests and on a first come, first serve basis for General Admission guests. Additional parking is available across the street at Metro City Church (999 Briarcliff Road NE, Atlanta, GA, 30306).
Food and Drink
Outside food and beverages are allowed at our outdoor concert events. Guests are encouraged to bring refreshments from home to enjoy along with the concert.
General Admission: Bring a lawn chair or a blanket and enjoy the show from the lawn. Come early and claim the best spot corresponding with your party size! Please purchase the quantity of your entire party - pods will be arranged according to order totals.
VIP Tables: Enjoy the show in style at a VIP Table for you and your party. We provide the tables and chairs. Tables are located on the first few tiers of Callanwolde's amphitheater- the best seats in the house! 
VIP Ticketholders: Check in with our usher at the Amphitheater for your table number. Tables will be held under the name of purchaser.
Hydrangea Garden: This new ticket type offers discounted seating in our beautiful Hydrangea Garden. This location is great for guests who would like the space to spread out and enjoy the music, maybe more than they need the best view in the house.
Cancellation & Refunds
Should Callanwolde deem cancellation of any concert necessary, all ticketholders will be refunded the ticket price (net of fees) for the corresponding event. No concerts will be held indoors under any circumstances.
Note From Callanwolde
By attending this event you assume the elevated risk of contracting COVID-19 and hold Callanwolde Fine Arts Center and DeKalb County harmless.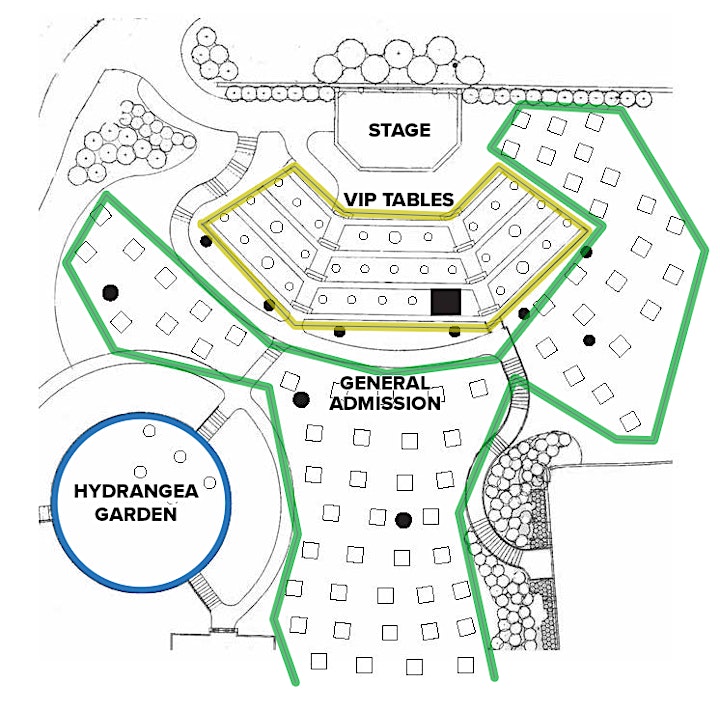 Organizer of Joe Gransden & His Big Band with Special Guest, Robin Latimore!
The Callanwolde Fine Arts Center is a community arts conservatory and renowned venue located on a historic 12-acre campus in the heart of Atlanta. The Mission of the Callanwolde Fine Arts center is to preserve, restore, and develop the Callanwolde Estate and to be the premiere public arts and cultural center.
980 Briarcliff Road NE, Atlanta, GA 30306