JHTC Professional Development Series: No Bragging Required: Getting the Rec...
Description
No Bragging Required: Getting the Recognition You Deserve
Workshop Description:
We all hope that if we work hard and do a good job, the rewards—recognition, bonuses, promotion - will follow. Sadly, recent studies show women are not achieving the same level of success as men in many fields, including technology, science, academia, and venture capital. How can you ensure that your great work is recognized and valued—and "promote" yourself without feeling like you're bragging? Learn the tools you need to get the recognition you deserve, in ways that you can feel good about.
Workshop Presenter: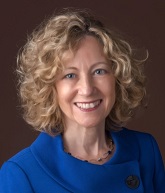 Linda Thompson founded an executive coaching and leadership consultancy, L2T Leadership Development to unlock companies' best kept secrets--their high-potential leaders below the executive level. Linda draws on more than 20 years of experience as a corporate vice president and director of human resources responsible for multiple areas of talent management and leadership/organizational development. Linda holds a Bachelor's degree from Skidmore College and a Master's degree from the University of Pennsylvania. She completed the Human Resource Executive Program at Stanford University's Graduate School of Business as well as the OD/HR Management program at Columbia University.
Professional Development Series Description:
The JHTC Mentorship Program introduces its first Professional Development Series!
Ready to jump start your career? Refresh your personal marketing strategy? Interested in learning leadership skills and how to succeed at work?
The JHTC Mentorship Program cordially invites you to participate in our Inaugural Professional Development Series. These career search and career growth workshops will be held over the next several months and include a variety of topics, including how to write a winning resume, job search strategies, acing the job interview and how to positively influence at work. The workshops are taught by experienced career and leadership coaching experts, Mauri Schwartz and Linda Lubin Thompson. These workshops are great for new job seekers or professionals looking to change careers or sharpen their leadership skills. A total of six sessions will be held, with two of the workshops held twice (in case one location or date is more suitable).
Registration Information:
Tickets to attend each workshop are sold separately for $15 in advance or $25 at the door. We encourage you to buy your tickets early. Current and alumni JHTC Mentorship Program mentees/mentors and current JHTC and JHTC 2.0 annual members can attend at no cost. Please email mentor@jhtc.org for the special pricing discount code.
Refund Policy: All sales are final and no refunds will be given. If you contact us in advance of the workshop, we will do our best to place you in a different workshop of your choice. Please contact us at mentor@jhtc.org to make arrangements. In the case of low ticket sales, workshops are subject to cancellation with a 48-hour notice. In this case, refunds will be given.