Description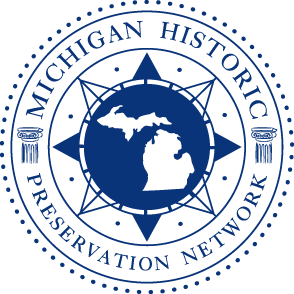 Block Build
Join us for a one-day community revitalization event in the historic Jefferson-Chalmers neighborhood of Detroit! Over 50 residents and volunteers, led by skilled contractors, will help fix up historic properties on the 800 block of Lakewood Street. Learn new home repair skills while improving our community, such as window re-glazing and caulking, exterior painting and prep, tuckpointing, and landscaping!
Please note that advance registration is required to form the build teams. Depending on the work task and discretion of the contractor, children under the age of 18 may not be allowed to participate on certain build teams.
There will also be a homeowner resource fair with information and materials from participating organizations such as Habitat for Humanity Detroit, the Detroit Land Bank Authority, Preservation Detroit, and more!
Want to participate in another way? We are looking for help with event set-up, volunteering at the resource booth, and more. Contact Jennifer Reinhardt if you are interested at reinhardt@mhpn.org
Specific work locations and assignments as well as parking instructions will be e-mailed in advance of the event.
In partnership with: National Trust for Historic Preservation HOPE Crew, National Park Service, Jefferson East, Inc. and Brick + Beam Detroit

With support from: Hope Community Outreach & Development, Creekside CDC, Southeast Waterfront Neighborhood Association, and residents on the 800 block of Lakewood Street