Description
In partnership with The Academy of Contemporary Music at the University of Central Oklahoma (ACM@UCO), join the Oklahoma Film + Music Office for the third-annual Music Networking and Mentoring Event at ACM@UCO Songwriting Room on the first floor.
This event is FREE and open to the public.

Hear from Scott Booker, Executive Director of ACM@UCO and Flaming Lips Manager, and Oklahoma native rock 'n' roll musician JD McPherson discussing the music industry from artist and management perspectives.
This event is formatted in a masterclass-type setting.

9:30 a.m.: light breakfast available
10 a.m.: discussion
11 a.m.: networking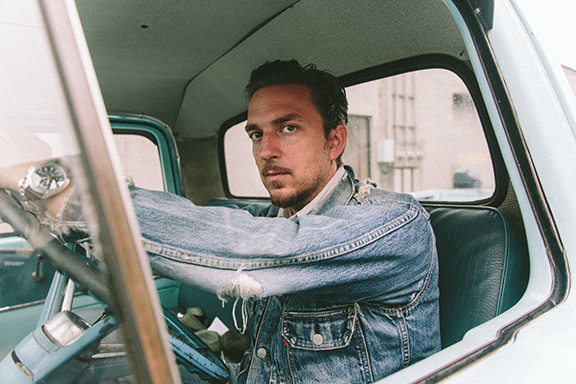 Praise for JD McPherson's newest album, "Undivided Heart & Soul"
"...some fearless and flawless rock & roll." — Rolling Stone Country
"...supreme rock reinventor... There's a certain fugitive feel to the sound [of] Undivided Heart & Soul – McPherson's mastery of rock and soul fundamentals is beyond question, but his voice moves in wild ways on these songs, and the band exudes a new kind of risky energy." — NPR Music
"Ingenious blending of heritage and modernity" — The Independent
"...crackles with frayed, primitive energy and fuzzy pop eclecticism" — Guitar Magazine, Album of the Month
"...the entire album is full of surprises and is a joy to behold." — Guitar World
For more information:
• JD McPherson official website
Organizer of JD McPherson: Artist+Management Partnerships
About ACM@UCO Metro Music Series
ACM@UCO presents Metro Music Series performances, masterclasses, clinics and workshops by ACM-affiliated music acts, as well as regional, national and international industry luminaries.
Dozens of ticketed and free, all-ages events expose audiences to new music, cultural diversity, educational opportunities, our campus, and Oklahoma City's thriving Bricktown entertainment district. The Metro Music Series is also an important piece in growing arts-related partnerships throughout the metro area, the state of Oklahoma, the music and entertainment industry and beyond.
Masterclasses are conversations with industry leaders and music icons, hosted by ACM@UCO CEO and Executive Director Scott Booker. Students can also participate in asking questions. Past guests include Elvis Costello, Roger Daltrey of The Who, folk-rockers Mumford and Sons, electronica pioneer Moby, singer-songwriter Ben Folds, and dozens of others. Masterclass admission is free and open to everyone.
In 2018, 100 artists participated in dozens of events in the inaugural Metro Music Series for an estimated 6,000 students and community members.
Check back often for added shows and events!