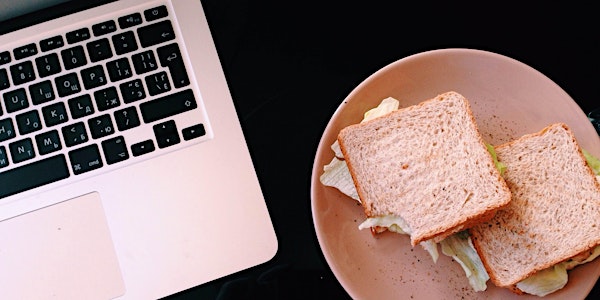 January "Lunch & Learn" Professional Development (members-only event)
Description
Whether you are new in the field or a seasoned professional, whether you are happily employed or looking for a change, your network says a lot about you! Do you have a need to connect with a target audience? Are your online profiles professional and polished? What do your colleagues see when they find you online? Join our January session on "Expanding your Network and Building Relationships" presented by ACP San Francisco's own Rachael M. Ratcliff Jeffries, and learn how to build a fortified and relevant online community!
MEETING AGENDA
12:00 - 12:05pm Welcome
12:05 - 12:45pm "Expanding your Network and Building Relationships" by Rachael M. Ratcliff Jeffries, CBCP
Every individual has a network...but is it the network you want?. Join Rachael to look at how to modify, build or create a network that screams "success!". Learn how to prune your network at any point in your career and increase your access to the right people in the right places Learn what to look for to strategically connect "up the chain" and clean up the "noise" in your current network. We will specifically focus on LinkedIn and how to control your network while growing your connections methodically. While we will focus on LinkedIn, you can apply Rachael's techniques across a myriad of social media outlets. You will walk away with information on how to manage your presence and use your connections to attract rather than distract from who you are and where you want to go!
12:45 - 12:55pm Q and A
12:55 - 1:00pm Closing Remarks
RSVP for January's session today! You will not want to miss this professional development opportunity!

About Our Speaker – Rachael M. Ratcliff Jeffries, CBCP

Rachael is the San Francisco Bay Area Chapter's Program Director and Outreach Coordinator and has over 25 years experience in telecommunications, program and project management in business development and operations in the public and private sectors from startups to Fortune 500 organizations in the US and abroad. Learn from her experience building relationships across language, culture, and distance, and which have directly benefited you in ACP.
Rachael is a lead project manager with Kaiser Permanente in the HIPAA Contingency Planning Compliance Program leading business continuity plan compliance in several Kaiser Permanente regions in the US.
For other events and news visit the San Francisco Bay Area Association of Continuity Professionals' website.