Description
There's no doubt that technology industry in Wellington is booming, and to keep it going this way we need to focus on building, fostering and leading community around this sector.

This is your opportunity to step up and understand how to become one of Wellington's and New Zealand's next tech community leaders, and why it's so important we have them.
This series will run for three days across one week, and will comprise of facilitated and intriguing exercises as well as intimate secrets of the underground "Hackers Community Manual".
You will work alongside Mike Riversdale to define, energise and unshackle yourself, your peers and the tech community. Learn to take an "ego-less" approach for a more sustained community that will make a difference far into Wellington's tech future.
To ensure quality we've limited this session to 15 participants and you will be required to fill in a short questionnaire about yourself once you have registered.
To be eligible you will also need to be able to attend all three sessions during the week.
Monday 3rd April, 11.30am - 1.30pm
Session 1 "The Why"

Wednesday 5th April, 11.30am - 1.30pm
Session 2: "The Who, What & How"

Friday 7th April 11.30am - 1.30pm
Session 3: "The Where and When"
*A light lunch will be provided midway through each session
About the facilitator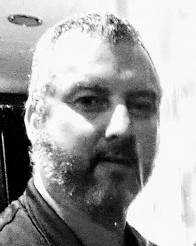 "I explain stuff, connect people and get things done" - Mike Riversdale
I explain how technology fits in people's lives and whilst I am a geek of old I've never cared too much of the wires and code unless the computers were making a positive difference. (don't be fooled, I get as a technical as the next person, and co-founded, ran and sold the earliest enterprise cloud company in New Zealand)
By connecting people to people, be they from the same industry or more importantly across those boundaries, I know I am raising the bar for everyone - let's talk.
And finally, I can't stand just talking or only writing, I also gotta do!
By co-founding Hack Miramar I bring the technical people and the non-techies together using hackathons, events and meetups. Here I explain why and what, connect the people and let them grow together whilst doing something creative and useful.
---

As Wellington's tech hub, The BizDojo has been playing host and curator of events that aim to support and grow the capital's tech, digital and creative industries. This is the Collider Programme.
Whether you just have an idea, or you are well on the way to global domination, there will be something in the Collider programme for you. Collider is open to all and the majority of the programs are free or low cost.