Description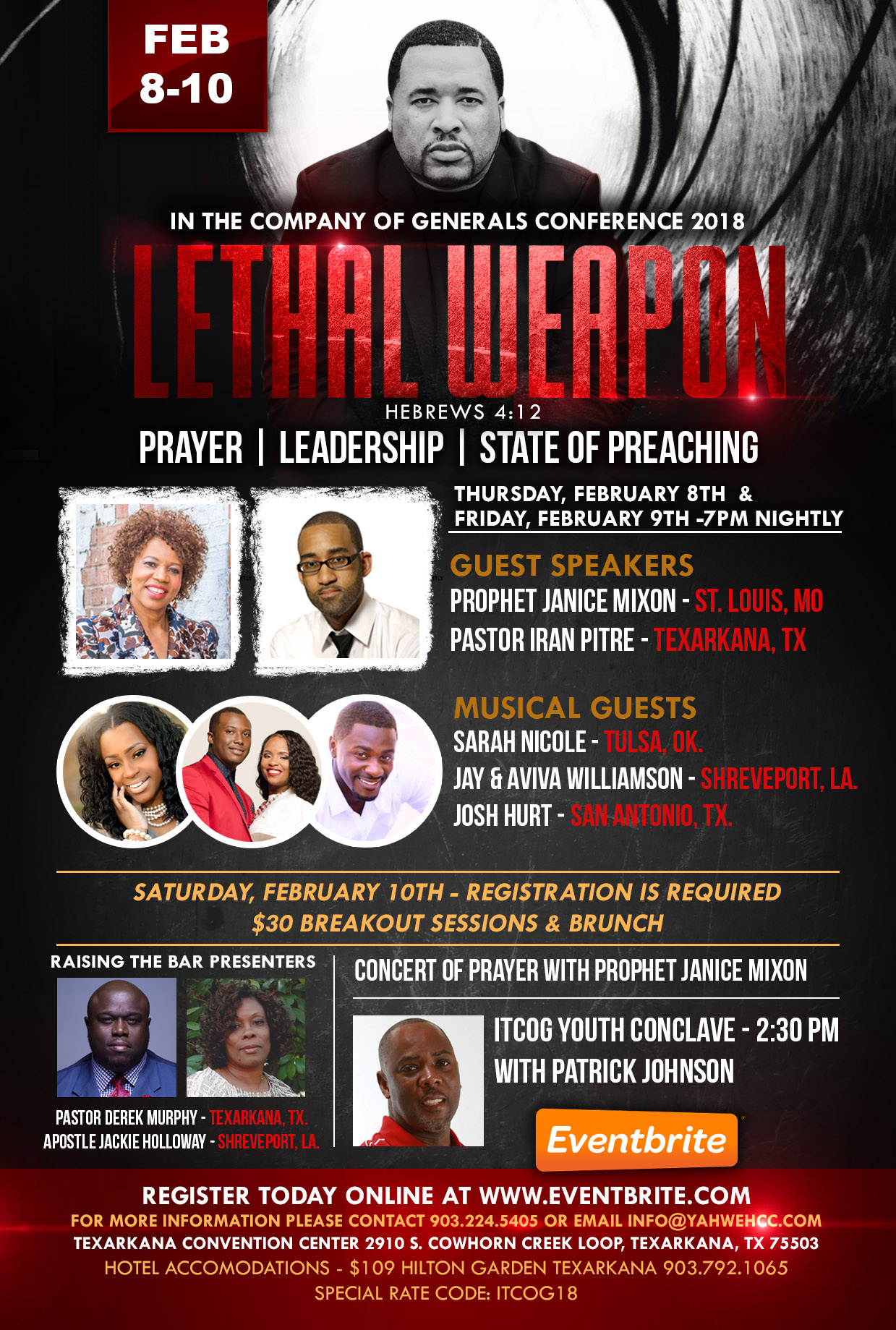 How often do we study what makes us unsuccessful and work to eliminate those things out of our lives? #NotOften THIS is the year to put to death anything that hinders your progress!
In The Company Of Generals Conference 2018 will be Feb. 8th-10th and held at the Texarkana Convention Center 2910 S. Cowhorn Creek Loop, Texarkana, TX. Our focus this year is PRAYER, LEADERSHIP, and the STATE OF PREACHING.
Thursday, Feb. 8th & Friday, Feb. 9th is FREE and open to the public 7PM NIGHTLY. Our great lineup of speakers include Prophet Janice Mixon, St. Louis, MO. and Pastor Iran Pitre, Texarkana, TX.
On Saturday, Feb. 10th, the day will begin @ 8:30AM with Raising The Bar Breakout Sessions and BRUNCH. Registration is only $30. AND I'm excited to announce that @ 2:30PM we have a special Youth Empowerment Conclave to activate the NOW Generation, giving them strategies on how to Lead With POWER. ITCOG' 2018 is the experience with the right combination to ignite revival on any level of leadership. It's the first quarter of the year and this is the ONE conference you must attend!
This is the ONE conference you must attend.
PURCHASE YOUR TICKET TODAY!

ITCOG 2018