Description
Benfit Performance for CAT Youth Theater October 23rd please go to https://itiswhatitisbenefit.eventbrite.com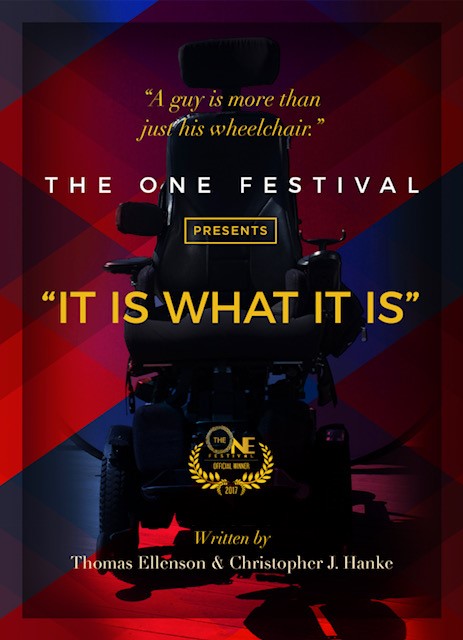 "IT IS WHAT IT IS"
Written by Thomas Ellenson and Christopher J. Hanke
Performed by Thomas Ellenson
Directed by Christopher J. Hanke
People need to realize that a guy with a disability is, first of all, just a guy. "It Is What It Is" shares the experiences of a young man with Cerebral Palsy, who wants to let people know that disabilities can actually be interesting and funny.
WINNER OF THE 2017 THE ONE FESTIVAL
Benfit Performance for CAT Youth Theater October 23rd please go to https://itiswhatitisbenefit.eventbrite.com

Please note: Tickets will be $10 more at the door. No Refunds and No Exchange.