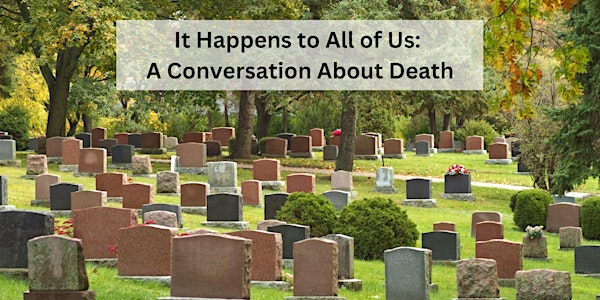 It Happens to All of Us: A Conversation About Death
We will have a chance to express our own thoughts about death and listen to others – with openness, kindness and compassion.
By Faith Presbyterian Church
Date and time
Tuesday, April 4 · 2 - 3pm EDT
Location
Faith Presbyterian Church 8170 Hague Road Indianapolis, IN 46256
About this event
What is your biggest fear about death? What do you want your legacy to be?
We live knowing everything dies. Including us. And those we love.
Yet this universal experience is a topic we don't talk about much. Until it is right upon us. And maybe not even then.
But maybe talking about death is a way to talk about life. When we address a "taboo" topic it might lose its frightening aspect and give us a chance to live more fully now – and at the time of death.
In It Happens to All of Us we will hear about the Death Café movement, which began in the UK and has spread to the US. It is a place where tea and cake provide the refreshment for open conversations about death.
Mostly, though, we will have a chance to express our own thoughts about death and listen to others – with openness, kindness and compassion. We might find we are more prepared for death and glad to be alive right now.
How would you finish the sentence "Before I Die I Want to … ?"
Wellspring Café is a place for warm and meaningful conversations on topics that matter to our lives. Wellspring Café is a ministry of Faith Presbyterian Church, meeting the first Monday and Tuesday of each month, with the same topic. One version is on Zoom and one version is in person.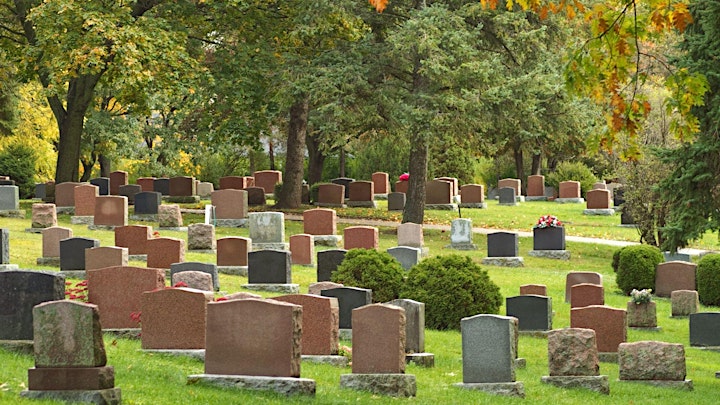 About the organizer
Wellspring Café is an hour-long interactive experience that features real people's stories on film, guided conversation, and time to build relationships. Wellspring Café tackles the topics most people deal with – topics about the big (and little) stuff that shapes our lives. Family. Friends. Fears. Money. Materialism. Health – including mental health! Capital punishment. Purpose. Decluttering. Justice.
Wellspring Cafe will resume in January 2023.
Dinner Church is a place to hear the Word of God, without a sermon. We use the ancient and reclaimed practice of lectio divina, hearing the scripture and asking deeper questions on each reading.All ages are welcome. Children are especially open to hearing God speaking to them, using the simple process.
We come to the table of Jesus with music and prayer.
The worship takes about an hour, then we offer a simple dinner of soup, salad, bread and homemade cookies. You can stay to eat, take some with you, or just head out for the evening.
Dinner Church is the third Sunday of the month at 5 PM.