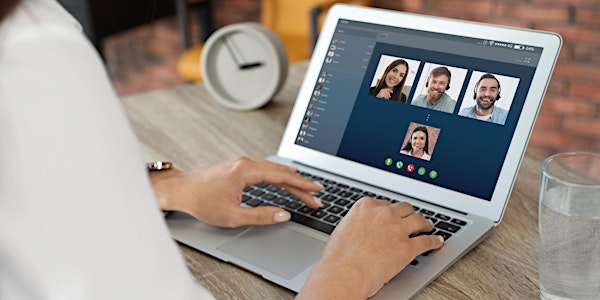 ISS Webinar: 10 Inclusive Management Best Practices for Remote Teams
Description
ISS Webinar: 10 Inclusive Management Best Practices for Remote Teams
Maximize your team's potential and minimize your stress as a manager during this time with 10 Inclusive Management Best Practices for Remote Teams.
The challenge of inclusive management is even more critical when teams must function remotely. Each year, more and more employees work remotely at least part of the time. Right now, many organizations across the globe are closing for two weeks or more to stem the spread of the COVID-19 virus. There are also many employees who are being quarantined during this time. The stress of frequent news of quarantines and death can deteriorate the productivity and working relationships of teams.
The session will include:
Navigating the challenges of leading teams during a crisis

Understanding the disparity of the impact of current events

Practicing inclusive leadership and communication

10 Best Practices for managing remotely during a crisis
Presenter: Wendy Amengual Wark
Wendy Amengual Wark is a Partner at Inclusion Strategy Solutions LLC, an MWBE certified consulting firm that helps leaders at organizations across sectors internationally to advance their organization's missions through a focus on diversity, equity, and inclusion. Wendy has been a thought leader in the DEI field for more than 20 years as a speaker and presenter and the author of the blog "The Evolution of Inclusion."Technical Advisor to the U.S. EEOC: Sexual Harassment Prevention, the ADA
Executive Director at the New York City Commission on the Status of Women

New York City's Liaison to the United Nation's Fourth World Conference on Women, Beijing, China

Lecturer at Robert F. Wagner Graduate School of Public Service, New York University: Sexual Harassment Prevention, EEO, ADA, HR
Wendy has studied at Columbia University, Graduate School of Arts and Sciences; the City College of New York; and the University of Cambridge, Cambridge, England.