About this event
Jake Maxwell & Alpha & Omega Productions Presents:
On August 7th Jake Maxwell Productions, Alpha & Omega Productions and Fruity Boi Productions have teamed up to bring you a new edition of GLO & CHORUS.DC! international DJ Isis Murtech. Isis is one of the most in demand DJ's in the world and the first women from Mexico to DJ internationally. Joining Isis in the DJ booth will be Jake Maxwell. Jake is most known for his colorful hair, energetic music, and pup hood. Both Isis and Jake have signature sounds and energy that they can't wait to bring to you at GLO & Chorus.DC!
All genders are welcome.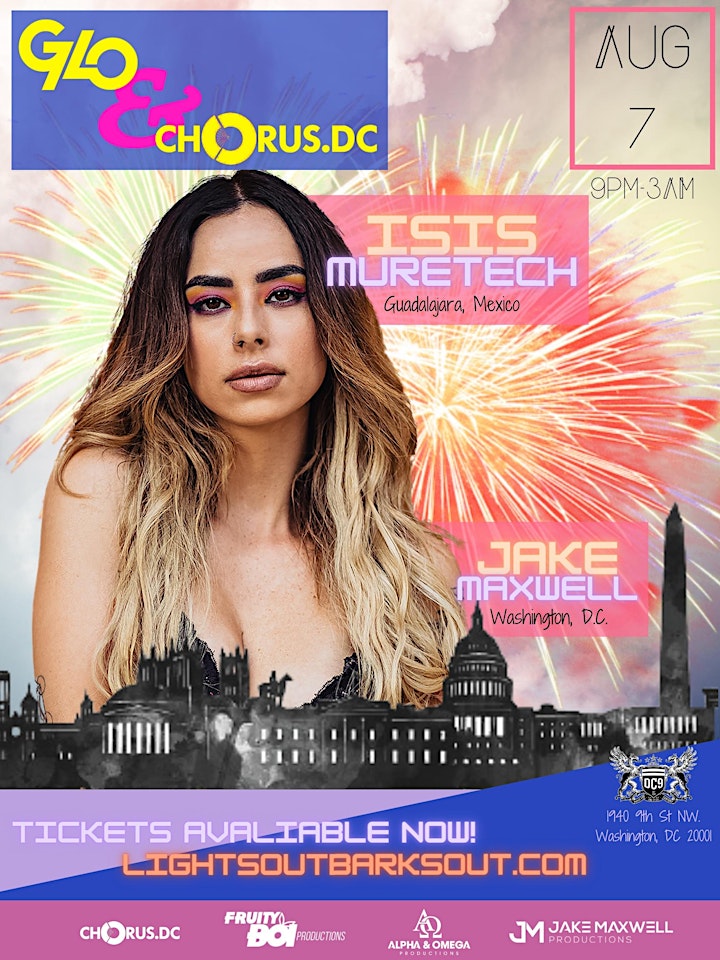 Isis Muretech
Born in Guadalajara, Mexico, Isis Muretech is an aspiring and talented DJ/Producer that has become famous for her unique style of music in the LGBTQ club scene. Currently, she is one of the most-demanded female DJs in Mexico, USA, and Latin America.
She has played in over 30 cities all over her country from north to south with her music, breaking all posible borders, and is a Resident DJ at Babel Club, which is the most reknowned gay club in her country.
She is a multitalented artist, enriching each event with her distinctive style and charismatic personality.
She is known for her powerful energy in Tribal house, House, and Techno, and she leaves a memorable mark with the audience of every party she plays.
Isis Muretech is the first woman in her country to deejay outside of Mexico, playing in cities such as: Montreal, Toronto, Los Angeles, New York, San Francisco, Atlanta, Houston, El Paso, Seattle, Rehoboth, Palm Springs, Cartagena, San Juan (PR), Belo Horizonte, Bogotá, Guatemala City, Cúcuta, San José (Costa Rica), and recently made her European debut in Paris.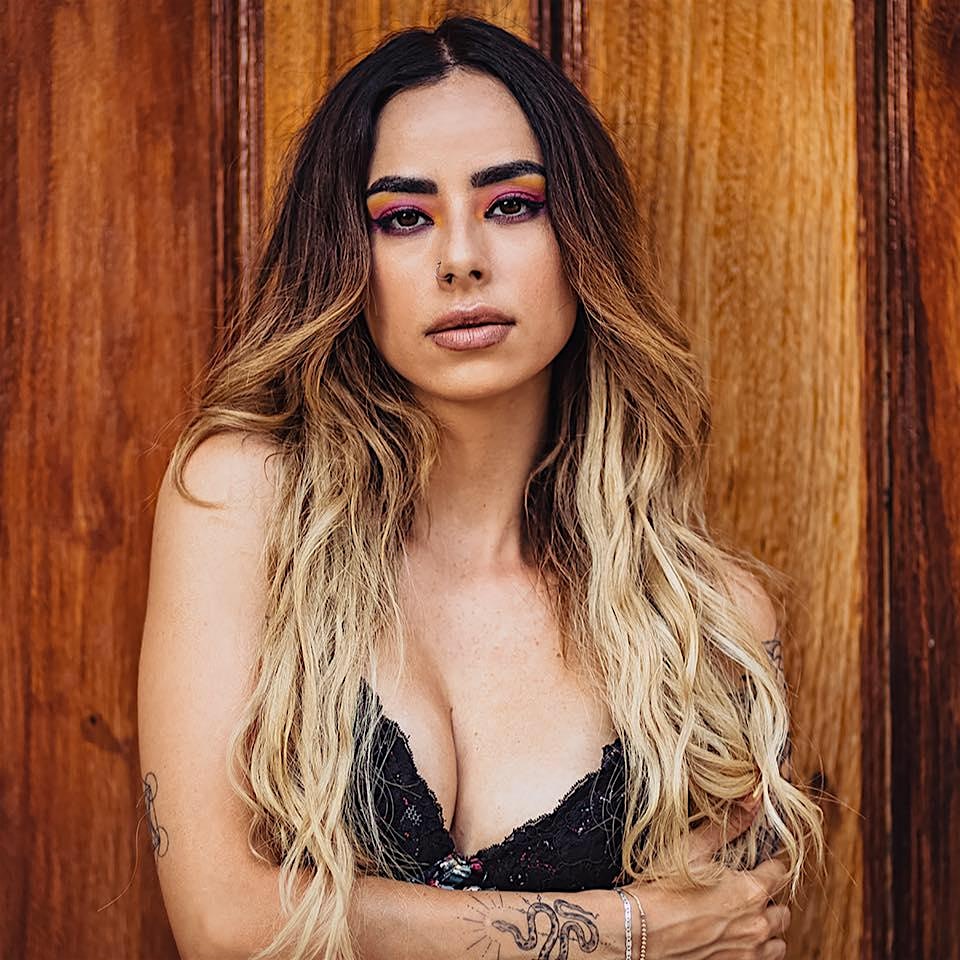 Performers
Date and time
Location
Refund policy