Description
Is Virtual Reality Finally a Reality? With Lucid VR, Unity, Presence Capital & WEVR
No other technology has seen so many false starts and fleeting moments of success in Silicon Valley. Movies from the brilliant, like Avatar, to fan favorites, like Lawnmower Man have romanticized the technology for the past 20 years. Trendy VR-inspired products like Second Life saw rapid adoption, only to pop along with the real world bubble in 2009.
Today, the breakout success of Pokemon Go and a new selection of home VR entertainment devices are set to once again usher in a new era of excitement in virtual and augmented reality. Our panel of experts will give their perspective on this wave of VR innovation and what it means for entertainment, media, marketing and more.
All sales are final. No refunds. Read our privacy policy here.
Speakers: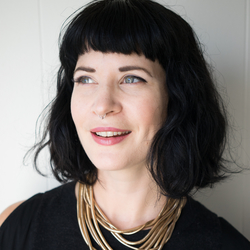 Timoni West - Design Lead for Unity Labs
Timoni West leads design on Unity's Labs team, focusing on the future of game development and creation tools in VR. Labs' first project, EditorVR, was introduced at Vision Summit in February 2016. Before Unity, Timoni was SVP of Design at Alphaworks, and cofounder & creative director of Department of Design. She's also a mentor at the Upload Collective, advising new VR startups in the Bay area.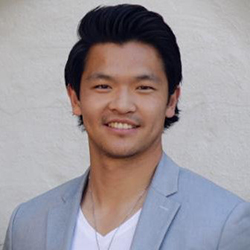 Han Jin - CEO and Founder of Lucid VR
Han Jin is the CEO and Founder of Lucid VR, who created the world's first 180° 3D Stereoscopic camera for Virtual Reality. Jin is a world-traveling serial entrepreneur who has worked and lived in eight different countries. Born in China, raised in Germany, and finally settled in the United States because of his profound appreciation for the Bay Area startup culture after graduating from UC Berkeley. He founded his first startup right after just graduating and spent over three years at SanDisk as a program manager. Jin holds a Master's of Engineering, Industrial Engineering and Operations Research from University of California, Berkeley.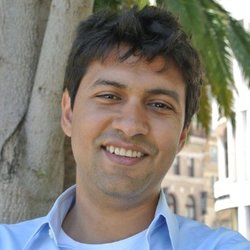 Amitt Mahajan - Founder and Managing Partner of Presence Capital
Amitt Mahajan is a founder and managing partner of Presence Capital, a virtual reality and augmented reality-focused venture fund based in the San Francisco. Previously, he was the CEO and co-founder of Toro (acquired by Google in 2015) and the CTO and co-founder of MyMiniLife (acquired by Zynga in 2009). While at Zynga, Amitt co-created and launched the game FarmVille and served as the CTO of Zynga Japan. Prior to his entrepreneurial work, he was a software engineer at Epic Games on the Unreal Engine, one of the main 3D platforms used for developing VR content.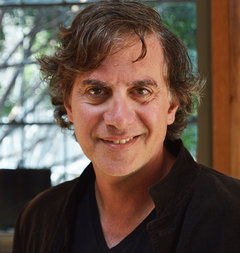 Tony Parisi - VP of Web and Open Technologies at WEVR
Tony is currently VP of Web and Open Technologies at WEVR, a virtual reality community and VR media player for aspiring and professional creatives. An entrepreneur and career CTO/software architect, he has developed international standards and protocols, created noteworthy software products, and started and sold technology companies. A pioneer in virtual reality, the co-creator of the VRML and X3D ISO standards for networked 3D graphics, and continues to innovate in 3D technology. Tony is also the author of O'Reilly Media's books on Virtual Reality and WebGL: Learning Virtual Reality(2015), Programming 3D Applications in HTML5 and WebGL (2014), and WebGL Up and Running (2012).
Moderator: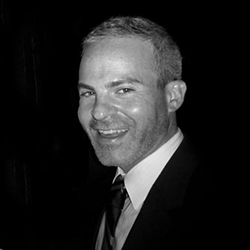 Rob Goodman – Content Marketing with Foundation Capital & Principal at OpenVerse (@therobgoodman)
Rob Goodman is a content marketer working with Foundation Capital, a 20-year old venture firm in Silicon Valley. Rob Goodman's ability to blend business sense with creative expertise defines his work as a marketing consultant, content strategist, and writer. Rob was most recently head of global marketing for digital publishing at Google, and previously led online marketing for Simon & Schuster and helped shape grassroots digital marketing at Sony Music. Rob is also the founder of OpenVerse, a marketing and storytelling firm.
Agenda:
6:00 p.m. to 7:00 p.m. Networking and refreshments

7:00 p.m. to 8:00 p.m. Panel discussion
8:00 p.m. to 9:00 p.m. Wrap up and meet the speakers
Venue Sponsor and Location:
WeWork SOMA, 156 2nd St, San Francisco