Description
Join us for a conversation with leading women in the fintech sector who are paving the way for the adoption of the new blockchain technology. Questions and topics covered include:
What is the blockchain?

Why is it different than what is already out there?

What are the challenges in adoption of the technology?

Moderated by Jalak Jobanputra, Founder of Future\Perfect Ventures, in conversation with Meltem Demirors, Director of Community at Digital Currency Group; Perianne Boring, Founder and President of Chamber of Digital Commerce and Liana Guzman, VP of Growth, Blockchain.
We'll hear some success stories and use cases the panel has come across, as well as learn what the right path is to get engaged with the sector today.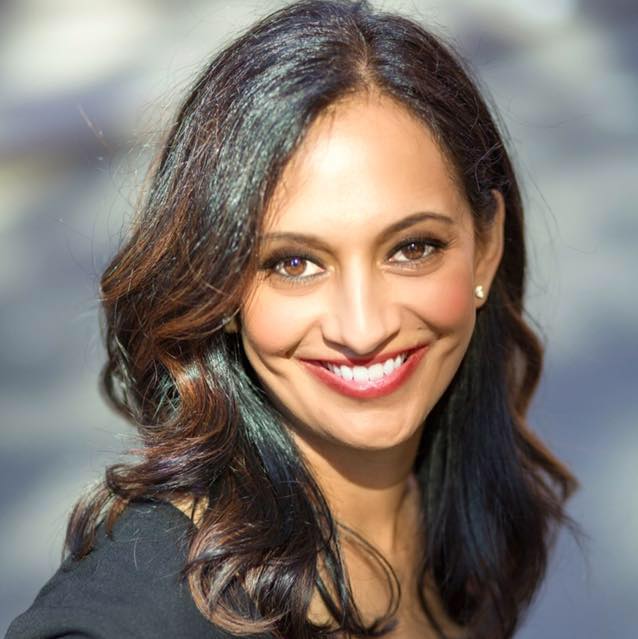 Jalak Jobanputra is Founding Partner of Future\Perfect Ventures, a venture capital fund in NYC focused on early stage investments in next generation technology including blockchain and machine learning. Before founding Future\Perfect Ventures in 2013, Jobanputra was the Director of Mobile Investments in Emerging Markets at Omidyar Network. She has 20 years experience in venture capital, impact investing, media and technology, and she was named one of Institutional Investor's 35 Most Powerful Dealmakers of 2016. She was previously Senior Vice President at the New York City Investment Fund (NYCIF), a private economic development fund, where she managed the fund's technology and digital media venture investments. While there, Jobanputra spearheaded the formation NYCSeed in 2008, and helped launch the FinTech Innovation Lab, which has since been replicated in London and Hong Kong. Jobanputra worked closely with the Bloomberg administration and NYCEDC to implement initiatives to help diversify the NYC economy through NYC's growing tech/digital sectors.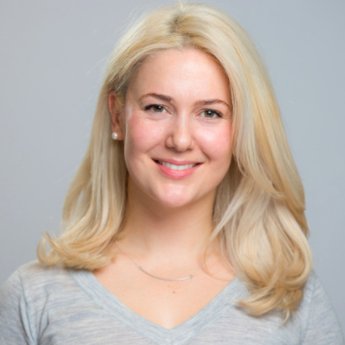 Meltem is Director of Development at Digital Currency Group (DCG), a firm focused on building and supporting bitcoin and blockchain companies by leveraging its insights, network, and access to capital. In her role, Meltem leads the team that drives growth, network, and strategy across a portfolio of over 90 portfolio companies across 25 countries, dozens of strategic investors, 3 operating subsidiaries, and DCG's corporate partners and leading academic institutions. In addition, she is building DCG's newest venture, the DCG Corporate Network, which is working to connect the fragmented blockchain technology ecosystem.
Meltem holds a BA in Mathematical Economics from Rice University and an MBA from the MIT Sloan School of Management. She is a guest lecturer at the MIT Media Lab, and is a member of the World Economic Forum Blockchain Council.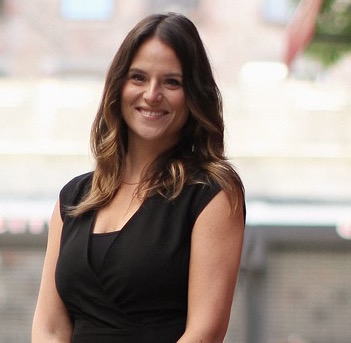 Liana Douillet Guzmán is a member of the executive leadership team at Blockchain, the leading software platform for digital assets. As SVP, Growth, Liana is responsible for all outward facing aspects of the business, including Strategy, Partnerships, Expansion, Talent, Marketing and Communications. She is a noted FinTech leader and featured speaker at events across the world.
Before joining the ranks at Blockchain, Liana headed up Branding and Communications at Axiom, a professional services firm, and helped them grow to a $250 million dollar industry leader with 2000 people in 17 offices globally. Liana's philanthropic work earned her a spot on the New York Observer's "Top 20 Philanthropists under 40" list alongside Olivia Wilde, Zac Posen and Carmelo Anthony, among others. In her free time, she likes to relive her college days as a member of the Connecticut College Alumni Board of Directors and to spend time with her son and wife. A fan of dichotomies (which she blames on a childhood split between San Juan, Puerto Rico and Guilford, CT), Liana may be the only country music-loving, mean rice and bean-making francophile.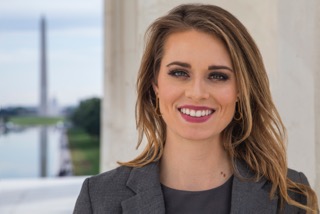 Perianne Boring
Perianne Boring founded the Chamber of Digital Commerce building it into the world's largest trade association representing the blockchain industry. Perianne was named among CoinDesk's "10 Most Influential People in Blockchain 2016" and "Top Woman in Bitcoin 2015" by a leading industry publication for her public policy accomplishments. Perianne is a communications expert and avid public speaker. She has presented at leading industry events including the Consumer Electronic Show ("CES"), Money 20/20, South by Southwest and many others. She also contributes to Forbes through her column, "The Beauty of the Blockchain." Prior to forming the Chamber, Perianne was a television host and anchor of an international finance program that aired in more than 100 countries to over 650 million viewers. Ms. Boring began her career as a legislative analyst in the U.S. House of Representatives, advising on finance, economics, tax and healthcare policy.
Perianne graduated from the University of Florida with a bachelor's degree in business administration and economics. Raised in Florida, she currently resides in Washington, DC.